---
Brother in Service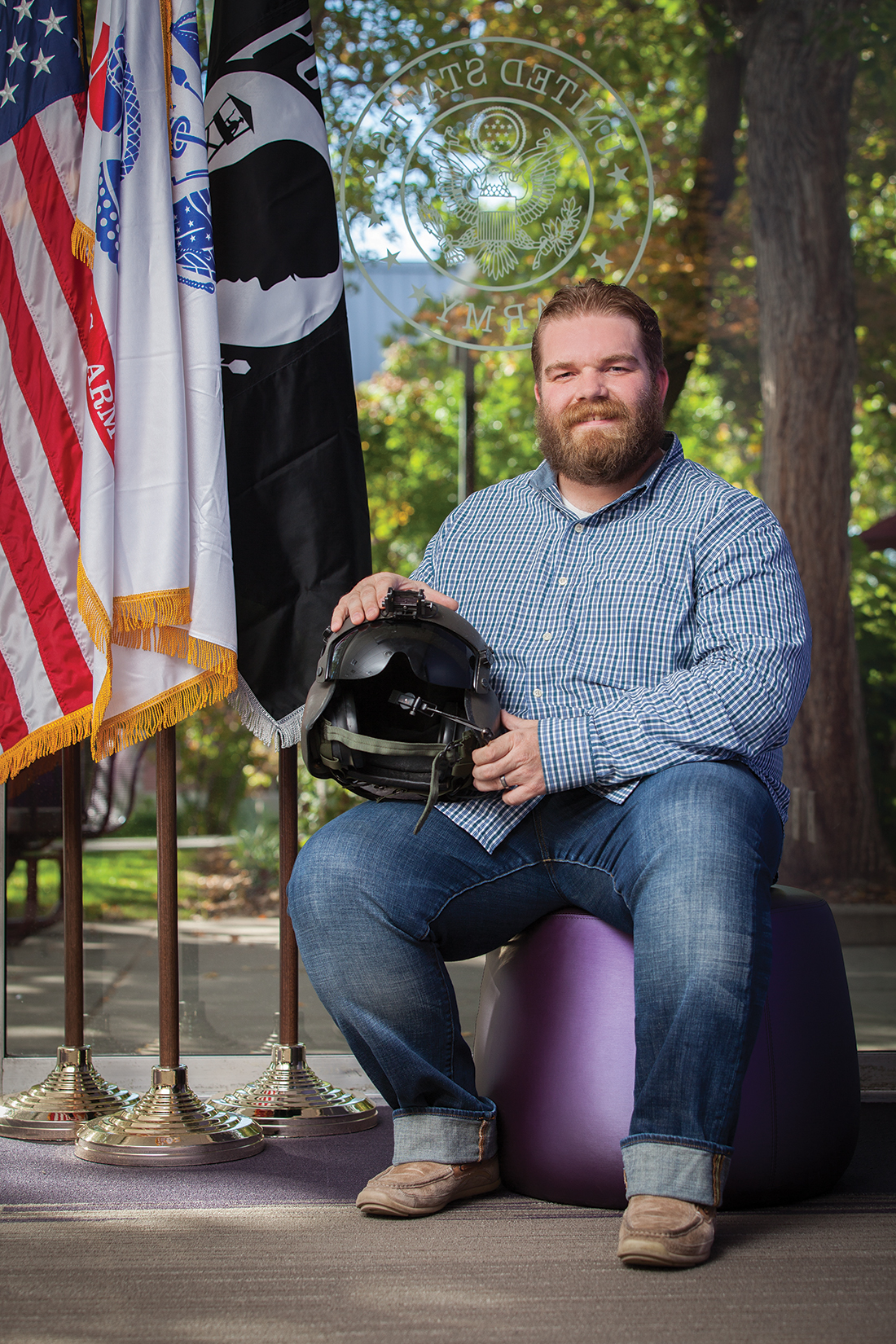 Veteran Bevan Llewelyn helps other veterans adjust to life beyond the frontline
by Lexie Banks ('12, MACL '15)
Bevan Llewelyn (MACL '13) ended up at Westminster College because of a happy accident. After an email to the University of Utah went unanswered, Bevan became intrigued by Westminster's Master of Arts in Community Leadership (MACL) program for its emphasis on finding and engaging students' passions. Nearly a decade of military experience as an Army Paratrooper and Medical Evacuation (Medevac) pilot prepared him to write his thesis, "From Combat to Commencement: Integrating Veterans on Campus," leading him to a wildly successful career in veterans policy at the national level.
A Military Man
Growing up in West Valley City and living a non-traditional high school life in a trailer with just his siblings, Bevan was already the leader of his own band of brothers.
"All the hijinks that may have ensued occurred," Bevan says of his upbringing. "Great mentors and educators supported me along that journey. They were my pseudo-family. I was completely independent. But when I joined the military, I was running away to join the circus."
The military was a transformative and expansive experience for Bevan. To borrow one of his own analogies, people are a white light. When shone through a prism (in this case, military service), they will have a rainbow of layers. Bevan's layers were his concepts of identity, trust, and family—all of which were forever changed as a result of his nine years of service.
While he found his sense of identity in the Army, he had many challenges to overcome after leaving the service. As a Medevac pilot, the importance of thorough preparation was reinforced daily: preparation literally saved lives.
Another challenge was regaining empathy during his reintegration into the general community. The military held soldiers to "incredibly high standards" and reduced empathy in order to keep the enemy at the front of their minds. "One of the toughest skills to develop was maintaining empathy to understand that certain pains or issues are real to the person experiencing them," Bevan says.
The military also left a lasting impression on Bevan's family life. The uncertainty of when he would be deployed meant missing countless celebrations and even his own wedding ceremony. "It forces you to be present every moment, which is still true today," he says.
Transformed (Again) by Education
Just a few months into the MACL program, management professor Vicki Whiting contacted him with a request. A veteran on campus was having trouble getting appropriate support from the medical staff at the Veteran Affairs (VA) Hospital. "I previously thought everyone was being taken care of by the system," Bevan recalls. "This moment changed the direction of my MACL program, and largely the direction of my professional life."
At this point, he began focusing on veterans' issues for every project in the MACL program. During the course of his research, Bevan made several recommendations to Westminster to strengthen its support of veterans: first, create a paid position to provide support for veterans' needs, and second, create a physical location in order to take advantage of the many benefits from the VA.
"Westminster's culture made it a really natural fit to continue advancing the way we support veterans and give them a platform where they can support other people," Bevan says.
These recommendations became instrumental in the creation of the Center for Veteran and Military Services. With personnel and a physical location in place, student veterans now have a place to call home and seek support on campus.
Bevan is currently working with a team rewriting a national policy for supporting veterans who are unable to manage their own finances. Once implemented, this eight-chapter manual will impact more than 180,000 veterans enrolled in the program.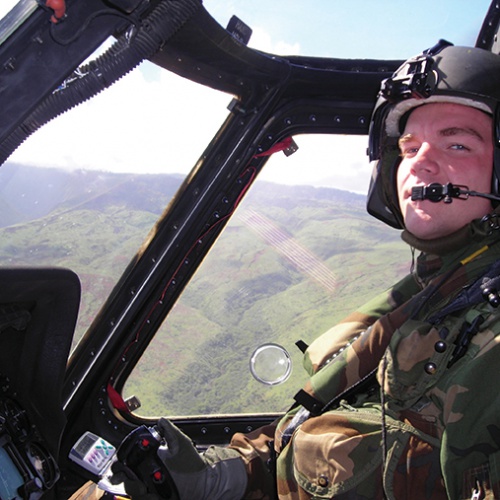 Number of locations in which Bevan served: 10+, including Kentucky, Alabama, South Korea, Hawaii, two tours in Iraq, Louisiana, Alaska, and Florida
Number of skydiving jumps: 100+, including both Paratrooper and recreational jumps
Favorite element: Air (see number of skydiving jumps)
Favorite movie: Good Will Hunting because of its connection between comedy and coming-of-age stories. It came out when he was in high school and resonated with him personally
Favorite travel locations: West Slope of Alaska, where he traveled for Operation Arctic Care, visiting Inuit villages to provide veterinary, optometry, and dental care; and Washington, D.C., where he lived for eight months
---
About the Westminster Review
The Westminster Review is Westminster University's bi-annual alumni magazine that is distributed to alumni and community members. Each issue aims to keep alumni updated on campus current events and highlights the accomplishments of current students, professors, and Westminster alum.
GET THE REVIEW IN PRINT STAY IN TOUCH SUBMIT YOUR STORY IDEA READ MORE WESTMINSTER STORIES