---
On a Great Ride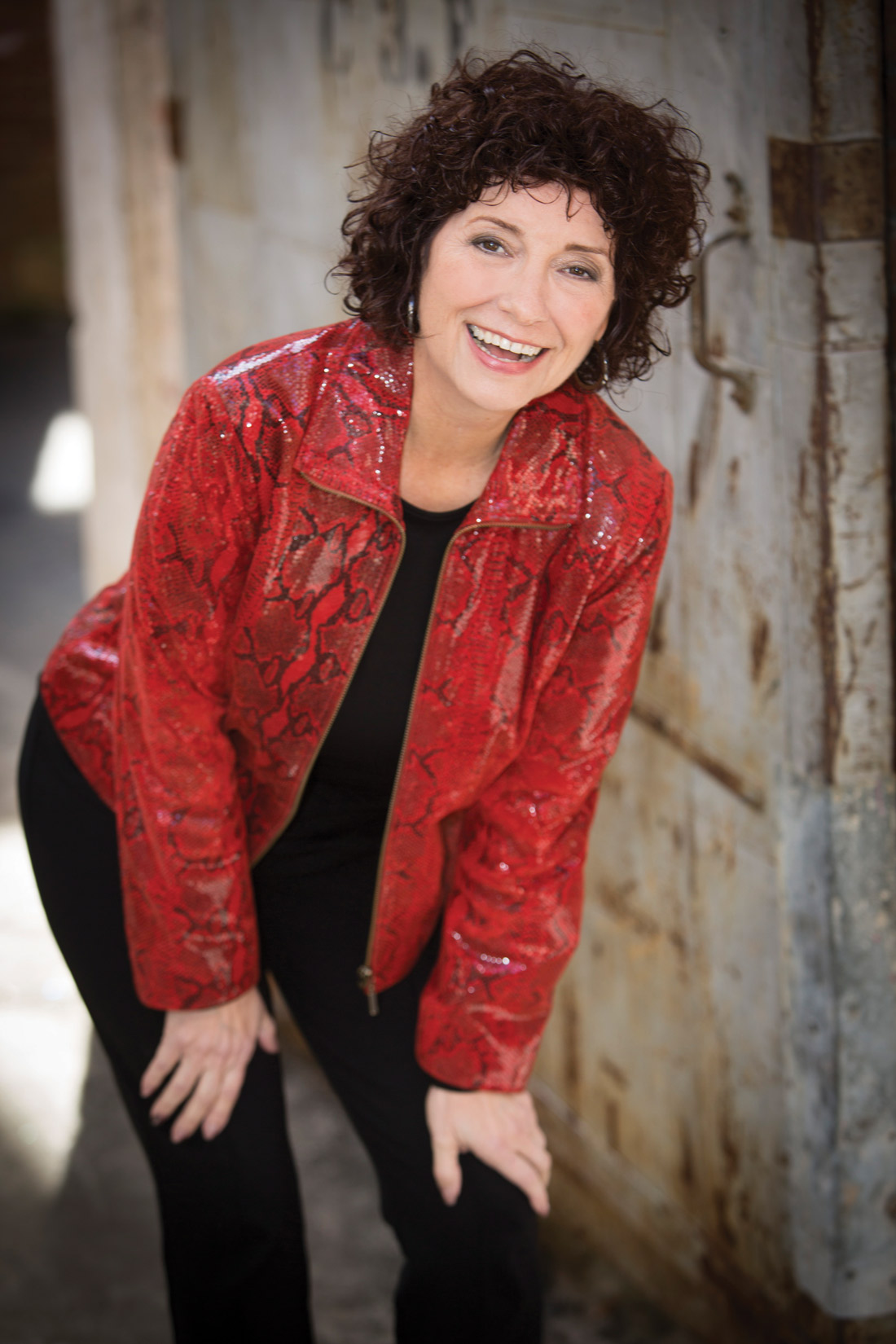 From motorcycles to recipes, June Cline educates the world on being happy
by Michelle Barber Lyhnakis (MPC '06)
"I ride a Harley! That's what gives me freedom, excitement, and adventure," says June Cline ('87) when asked about what makes her happy. Right now may likely be one of the happiest times of her life as she is touring her one-woman show, broadcasting a weekly podcast, and inspiring companies with her unique philosophy of the ROI of LOL. She's even co-authored a best-selling book.
Laughingly, June says graduating from Westminster College took "five states, five colleges, and two husbands." June grew up in Alabama, got married, and moved around the country with her husband. She took some classes here and there, until they landed in Price, Utah. "I was working at the College of Eastern Utah, and it was clear I needed to complete my degree to advance in my career," June says. "I decided on Westminster because they were willing to work with me."
For nearly two years, she commuted four hours each day to and from class. "In one year, I commuted 11,000 miles," June says. "At commencement, when those bagpipes started playing, I started crying. I couldn't believe I was finally having this moment."
June is a certified speaking professional—a designation only four percent of public speakers have. She started her professional speaking career after presenting at a conference for college financial-aid professionals. She mixed on-the-job humor with important information and realized just how powerful humor can be. "Humor shifted energy. It helped people see me, hear me, and like me," June says. At the conference she received a standing ovation and invitations to speak at other universities around the country.
This speaking engagement launched a career that has taken her inside more than 1,500 corporations, associations, and universities. Companies like Toyota, BellSouth, Siemens, and PetSmart have benefited from June's research and expertise using the power of laughter to boost morale, engagement, and the bottom line.
At age 40, June fulfilled a lifelong dream: learning to ride a Harley. The experience led to the creation of her one-woman show, Make It a Great Ride. "No matter how good—or bad—a ride is, I always get off my bike and say, 'That was such a great ride,' which for me has become a metaphor for life," June says. She describes the show as a night of levity and laughter for pre- and post-menopausal women and those who love them.
In 2014, June teamed up with Sandy Weaver Carman to produce Happiness Recipe, a weekly podcast that's available in 42 countries.
Each week, June and Sandy interview different people who share their personal happiness recipe. "We focus on wit, wisdom, and wonderful food," June says about the podcast. That podcast became a book of the same name that hit #1 Best Seller in the category of Information Management and #4 in Stress Management on Amazon.
June has received numerous awards from the National Speakers Association and was awarded the Westminster College Distinguished Alumni Award in 2001. You can listen to Happiness Recipe, check out June's tour schedule, or contact her at junecline.com
---
June's Favorite Recipes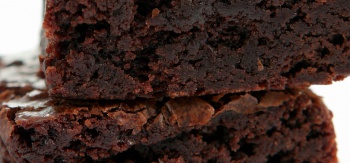 Ghirardelli Brownies - Box mix (YES! That's correct.)
Follow instructions on the box.
THE SECRET is to under bake them. Remove from oven 3-5 mins before recommended baking time
for AWESOME memory making brownies. Mine are requested and sent across several states. GREAT Holiday gifts in beautiful holiday tins.
*Photo from Ghirardelli website.
Pan seared Tilapia and/or pre-cooked shrimp:
1 tsp "refined" coconut oil (handles high heat better)
1 tsp real butter
Himalayan Sea Salt to taste
1-2 Tilapia fillets and/or 1 dozen pre cooked shrimp
Instructions:
Pre-heat coconut oil and butter in saute' Teflon pan. Bring to a high heat--careful and aware
coconut oil can be flammable when over heated.
Lightly salt both sides of fillets and/or shrimp
Carefully add to hot oil and sear for 1-2 mins per side. Do not over cook.
Removed from heat.
Optional: add spinach and or other vegetables in the same pan for quick and tasty saute'd vegetable
---
About the Westminster Review
The Westminster Review is Westminster University's bi-annual alumni magazine that is distributed to alumni and community members. Each issue aims to keep alumni updated on campus current events and highlights the accomplishments of current students, professors, and Westminster alum.
GET THE REVIEW IN PRINT STAY IN TOUCH SUBMIT YOUR STORY IDEA READ MORE WESTMINSTER STORIES