---
President's Message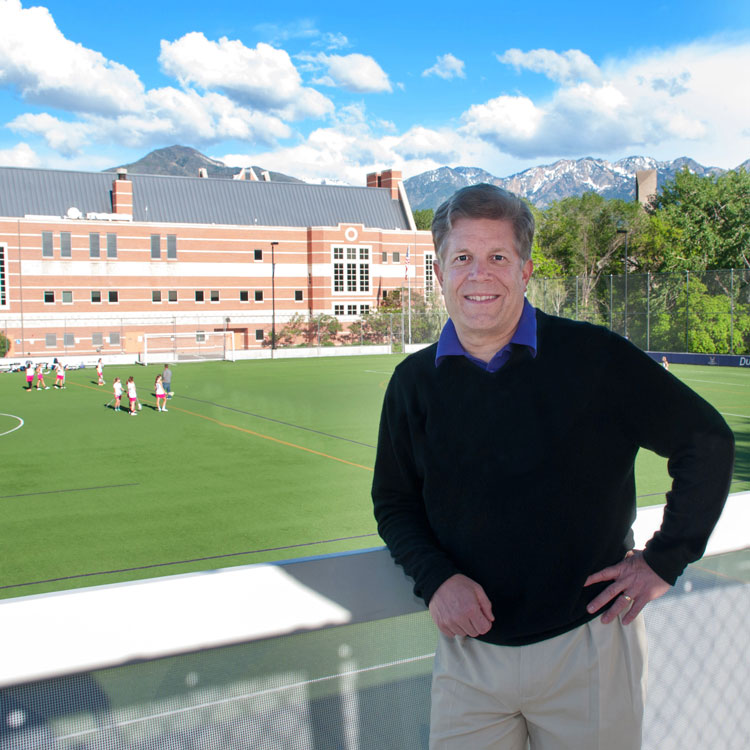 During these times of change and renewal, our institution has been united and resilient in maintaining its excellence. I am humbled and delighted to be writing this message as Westminster College's 18th president, fueled with the inspiration from the six others that I had the pleasure of working with.
Those presidents have created a beautiful legacy that has put the college on a great path for change.
This change includes an increase in community involvement, enrollment, and accessibility to this wonderful school. My priority as president is to continue along this path by making Westminster more available to all who wish to access the knowledge and experience it bestows.
My dedication to this institution stems from my love of the students and the community that has been created. Our remarkable students and alumni have achieved great feats, such as the ones featured in this Review in "Westminster in Film." I am awed and proud when reading the stories of each individual in this magazine, gladdened by the knowledge of how the Griffins are thriving during and after their time at Westminster.
I have watched this campus develop these past 34 years and have learned much during this time. Sandy and I are blessed and enthusiastic to honor this magnificent institution. I hope you can join us in celebrating the inauguration during reunion weekend on September 24–26. We are especially excited about the campus highlights tour following my inauguration ceremony on Saturday, September 25. The event will be a family-friendly experience for all to enjoy. During this time, the staff for the Review will also be throwing a launch party for its new website: review.westminsteru.edu. I hope to see many of you there.
I am eager to continue to be a part of Westminster's saga and hope you all will enjoy it with us.
Best,
President Steve Morgan
---
About the Westminster Review
The Westminster Review is Westminster University's bi-annual alumni magazine that is distributed to alumni and community members. Each issue aims to keep alumni updated on campus current events and highlights the accomplishments of current students, professors, and Westminster alum.
GET THE REVIEW IN PRINT STAY IN TOUCH SUBMIT YOUR STORY IDEA READ MORE WESTMINSTER STORIES