---
Welcome Home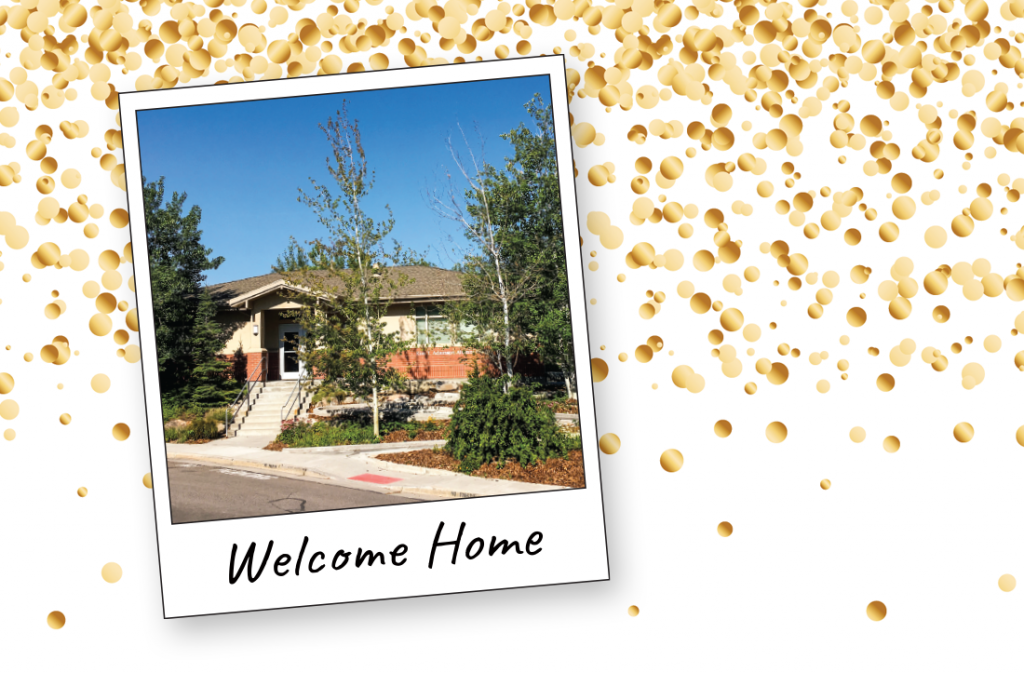 Celebrating 10 years of the Kim T. Adamson Alumni House
I may have just celebrated my 10th birthday this past September, but my story really began nearly 20 years ago. That's right, my story: the story of the Kim T. Adamson Alumni House. Oh, come on, a talking house is not so strange. Humans talk about objects having souls all the time. You name your cars; stuffed animals travel the world documenting their adventures on Instagram. I even know a sailboat that contributes to a blog. See, it's not that unusual for a building to tell a story. So, settle in and I'll tell you mine.
Nearly two decades ago, I started as a twinkling of an idea. Westminster's leadership knew the alumni community needed a home on campus: a place they could gather, connect, share, learn, and remember why Westminster means so much to them. That's a lot of responsibility for one little building, but Westminster believed I could do it. A woman named Kim Adamson knew I could do it too, and that's why she helped turn me into reality.
Originally, I was a remodel. The McNiece House was going to have some cosmetic and reconstructive surgery. That plan didn't work out, so I was built new, from the ground up. I also got a new name: the Kim T. Adamson Alumni House.
Getting from idea to reality didn't happen overnight. After nearly eight years of planning, ground was broken and I was built. The alumni and campus community were very excited. They had a big party and wrote messages of strength and love on the rocks that make up my very foundation. Many people came together to ensure I was more than just a building: I was a home.
Kim gave me lovely rugs and cozy furnishings. The Class of 2005 adorned me with a stained-glass crest, and dozens of alumni paved my patio with bricks of memories. The Class of 2007 gave me a fireplace so my entryway is warm and welcoming. The Class of 2008 gave me landscaping so I'm as attractive outside as I am inside. Since my grand opening in 2008, the alumni relations staff has filled me with heart, passion, and creativity.
After opening my doors to the Westminster family, I began to see relationships built, memories relived, marriages celebrated, deaths honored, ideas explored, discussions hosted, friends reunited, and lifelong connections forged. I've seen thousands of people come and go over the last decade, and I can't wait to see who else I get to meet in the years ahead. Meeting new people is one of my favorite things to do. But my most favorite thing is welcoming old friends back time and again.
I hope you visit soon. Gathering the Westminster family together is my whole reason for being, and you are always welcome here.
---
About the Westminster Review
The Westminster Review is Westminster University's bi-annual alumni magazine that is distributed to alumni and community members. Each issue aims to keep alumni updated on campus current events and highlights the accomplishments of current students, professors, and Westminster alum.
GET THE REVIEW IN PRINT STAY IN TOUCH SUBMIT YOUR STORY IDEA READ MORE WESTMINSTER STORIES