---
Accessing Home Ownership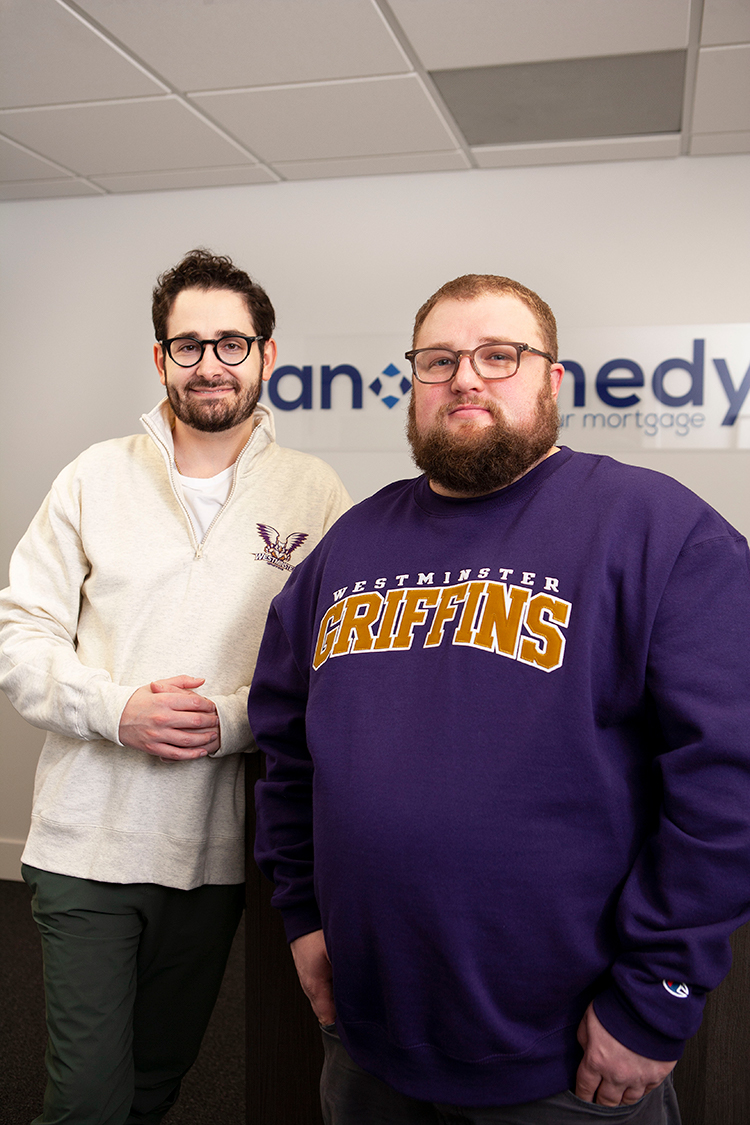 Alums bring Westminster values to the brokerage industry
by Heather Stringfellow
Is a pain-free mortgage-loan process possible? Zach Coombs ('13) and Chris Chytraus ('12) are banking on it. Zach and Chris teamed up in spring 2020 as partners in Loan Remedy, a mortgage-loan company that promises to provide the best loan process. Their aim is to make home ownership possible and affordable.
Chris was in Zach's first class at Westminster College, where they cemented their friendship. Chris graduated and began his entrepreneurial journey as the director of operations of his own business, then a small startup. Zach moved out of state to work in the mortgage-loan world after completing his bachelor's degree and worked his way up the ladder as a top manager and loan officer.
Zach brought his expertise in the mortgage business back to Utah and paired it with Chris's business acumen and, voilà, Loan Remedy was born and is thriving. In fact, business is booming—despite the turmoil of a pandemic. Their success is in no small part due to their excellent customer service.
"We wanted to create a culture that reflected our experience at Westmini," Zach says. That includes developing long-lasting relationships built on trust, empowering people by educating them on the process, and engaging in frank and open dialogue.
Their philosophy is that the financial security that can come with owning a home should be an option for everyone.
Learn more about Loan Remedy: loanremedy.com
---
About the Westminster Review
The Westminster Review is Westminster University's bi-annual alumni magazine that is distributed to alumni and community members. Each issue aims to keep alumni updated on campus current events and highlights the accomplishments of current students, professors, and Westminster alum.
GET THE REVIEW IN PRINT STAY IN TOUCH SUBMIT YOUR STORY IDEA READ MORE WESTMINSTER STORIES