---
Class Notes: Steve Nelson ('99)
Class Notes: Steve Nelson ('99)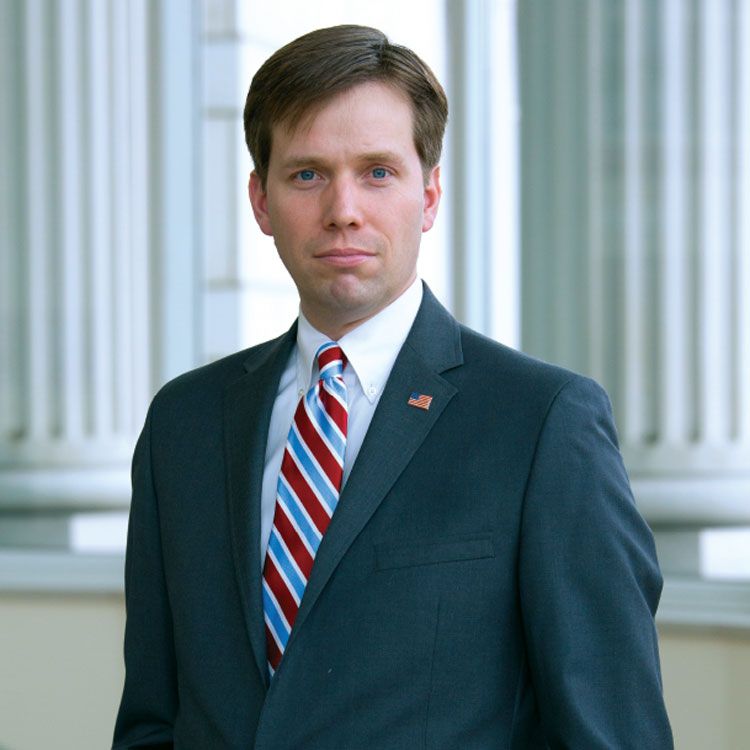 Public Servant and Crime Fighter
Steve Nelson ('99) has dedicated his life to public service. Steve is currently the unit chief of the Violent Felonies Unit of the Salt Lake County District Attorney's office and a Special Assistant United States Attorney for the United States Attorney's office for the District of Utah. He has extensive experience prosecuting cases involving gang homicides, domestic violence, aggravated burglary, and drug distribution; and he is nationally recognized as a leading expert in child endangerment. Steve has received several awards including Prosecutor of the Year in 2008, Trial Attorney of the Year in 2012, and Superior Litigative Performance as a Team in 2013. Steve is now taking his experience and accolades to the public stage and running for Utah's District Attorney.
Steve and his wife, Natalee, met as students at Westminster. "My decision to attend Westminster has had a huge impact on me. It changed the entire course of my life. I met someone to spend my life and make important joint decisions with," said Steve. "Being a prosecutor can be dangerous and frustrating, but I do it because it is the right thing to do. Westminster taught me to be a part of the community, to serve the community. My wife and I are on the same page in regards to these values, and I think our shared history together at Westminster plays a major role in that. These values that were impressed upon us as students, we are now trying to pass on as parents."
Not only does Steve serve the community in his role as a prosecutor, but as an adjunct professor teaching political science and economics and as a father of four. In addition to his degree in economics from Westminster, Steve also holds a PhD in Political Science and a JD from the University of Utah.
---
About the Westminster Review
The Westminster Review is Westminster University's bi-annual alumni magazine that is distributed to alumni and community members. Each issue aims to keep alumni updated on campus current events and highlights the accomplishments of current students, professors, and Westminster alum.
GET THE REVIEW IN PRINT STAY IN TOUCH SUBMIT YOUR STORY IDEA READ MORE WESTMINSTER STORIES