---
Class Notes Overview
Alumni 1950-1980
Donald Muir ('56) and his wife, Karen, have acquired a motor home and are fulfilling their dream of traveling the United States.
Wesley ('63) and wife, Diane "Tuck" Hill ('64), recently celebrated their 50th wedding anniversary. They reside in a retirement community in Bella Vista, Arkansas.
Lee Barker ('66) designed and created his own electric guitars and has spent the past 12years building the "Barker Bass." Lee has decided to retire to pursue his new hobby of metalwork and spend more time with his grandchildren.
Dick Paff ('67) and his wife, Nancy, went on a 20-day excursion to the Middle East, touring Egypt, Jordan, and Israel.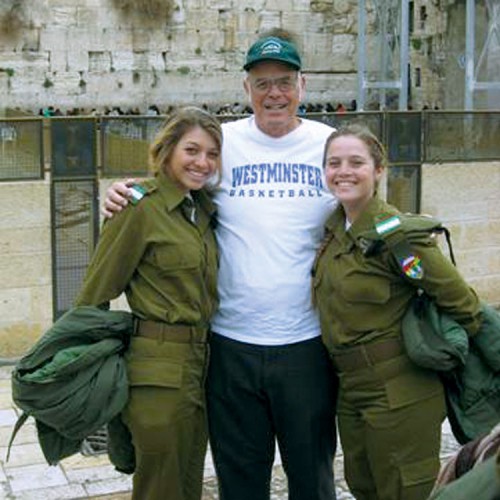 Arthur Cox ('72) retired from Granite School District after 35 years in education. He ended his career as principal of Granger High School.
Lois Cross ('74) is a system case management consultant for Sutter Health. She is currently chair of the National Quality Forum Readmissions Team in Washington, DC.
Rev. France Davis ('77) was featured in The Salt Lake Tribune and on KSL and KUTV, celebrating 40 years of service leading Calvary Baptist Church. Rev. Davis came to Utah in 1972 on a one-year teaching appointment for the University of Utah's communication department. At the end of that year, the university offered him a full-time teaching position. And a year after that, Calvary Baptist Church invited him to serve as pastor. In 2007, Rev. Davis received the Westminster College Distinguished Alumni Award.
Bobbie Ursin ('77) has been promoted to associate director, office of grant and contract services at Northern Arizona University.
Kandice Ray ('78) has spent the past 35+ years working as a medical technologist. The last 23 years have been spent as the blood bank and transfusion services supervisor at Montrose Memorial Hospital in Montrose, Colorado.
Alumni 1981-2000
Dodi Gauthier ('84, MEd '87) recently received the Distinguished Professional Service Award from the Association of Women's Health, Obstetrician, and Neonatal Nurses.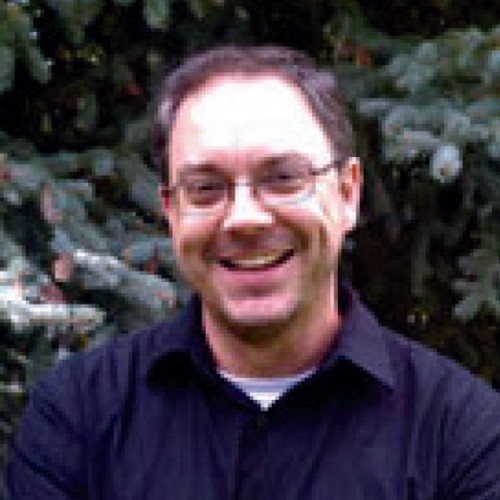 William Cuthbertson ('94) is an assistant professor for instructional services at the University of Northern Colorado's James A. Michener Library, teaching courses in undergraduate research skills to students within the Center for Human Enrichment and the Honors, Scholars & Leadership program. He is the University Libraries' liaison to the Center for International Education and was recently appointed a Faculty Fellow or UNC's Center for Teaching & Learning. William's work focuses on increasing students' investment in their academic success, and he has recently presented nationally on elevating engagement in online courses and engaging students in citing courses.
Tamera Ziter ('94) has recently joined Verisk Health, working as a human resources generalist in its South Jordan, Utah, location. She was previously with Acosta Sales & Marketing for seven years. She happily resides in Herriman, Utah, with her three teenage children.
Brian Cottam ('95) became the Utah State Forester and Director of the Utah Division of Forestry, Fire, and State Lands in December 2013. Brian currently lives in downtown Salt Lake City.
Forrest Pritchett ('98) was featured in the Enterprise after accepting an offer from The MGIS Companies to become the regional vice president of sales for the central region. With more than 15 years of experience, Forrest is responsible for proactively managing and driving sales within the territory. He will play a lead role in recruiting, training, and servicing specialized brokers, coordinating those efforts with the company's carrier partners.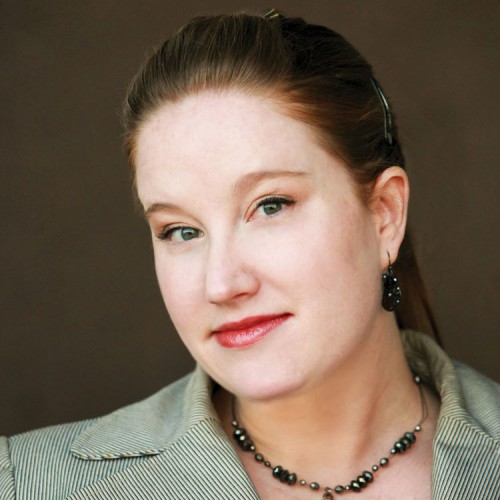 Rebecca Yates ('99) and Kirk Chester ('01) are changing the face of group health insurance with a patent-pending group health insurance model. Longtime business partners of ARK Insurance, Rebecca and Kirk have been following the healthcare debate. "Most of the healthcare focus is on access to insurance and deciding who pays for it. Our plan is focused on dramatically reducing the costs to employers and their employees," Rebecca says. Charley Blue ('83) joined the cause and is helping to promote the model through educational marketing campaigns directed at for profit and non-profit organizations. "The status quo approach to paying for medical care is completely unsustainable. We show businesses how to take control of their own destiny," says Charley.
Alumni 2001-2010
Katie Parson ('01) was married in October 2013. A number of Westminster alumni attended.
Melissa ('02) and husband Anthony ('01) Evans have created a company: OnBoard Oil Technologies. They says it has been a long, tough business venture, but they are finally gaining traction and making headway.
This past November, Jeff D. Zesiger ('03) had the honor of being selected as the fall commencement speaker for Fortis College. Jeff is the current president and CEO of UMA Financial Services (UMAFS), one of the largest financial planning firms in the State of Utah, specializing in helping physicians manage their finances. He also continues to advise physicians and their families. Before joining UMAFS in 2009, Jeff worked with three other top financial firms: Charles Schwab & Co., Goldman Sachs & Co., and Fidelity Investments. In addition to his bachelor of arts from Westminster, he received an MS in personal financial planning from the College for Financial Planning. Jeff loves to spend any free time camping and traveling with his wife and their four children; he enjoys all sports, rides motorcycles, and restores muscle cars. Jeff hopes his success thus far reflects the quality education he enjoyed through Westminster.
Sarah Eccleston ('04) has been promoted to Major in the Army. She recently finished her adult health clinical nurse specialist degree (master's program.) Sarah will be stationed at Madigan Army Medical Center in Ft. Lewis, Washington.
Mark Magee ('05) was featured in the Enterprise. In January 2014, Mark became the vice president of product management and marketing at Allegiance, Inc. He has nearly 20 years of experience in bringing solutions to market that solve key customer challenges. His background includes extensive product management, product marketing, and business development experience for very diverse and global product lines.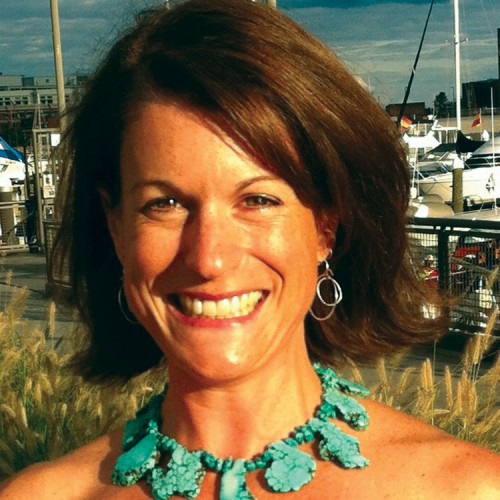 The Park City Institute (PCI) announced that Sarah West (MBA '05) joined the non-profit as the first managing director on May 5, 2014. West brings a wealth of experience in strategic planning, marketing, partnership development, community development, and fundraising to PCI. She comes to the organization from Sundance Institute, where she most recently served as director of Utah community development. organization,"
Scott Evans (MBA '06) was featured in Salt Lake magazine with news that he's purchased a building in downtown Salt Lake and will be relocating his newest restaurant, Finca this fall. Finca, which opened in Sugar House on 1100 East 1300 South, will remain open until the move to 327 West 200 South in October–November.
Rylan Larsen ('06) was awarded his PhD in cell biology and physiology from the University of North Carolina, Chapel Hill, and accepted a job as a neural coding scientist at the Allen Institute for Brain Science in Seattle. The Allen Institute for Brain Science was founded by Microsoft co-founder Paul Allen.
Kate Dowden ('08) recently graduated from the GE Capital's Banking on Women program. After battling cancer and overcoming it with whole-plant-based foods, she started her company, Resilient Body Nutrition. Kate is educating people about healthy living through cooking demonstrations, corporate lunch and learn classes, and other educational courses.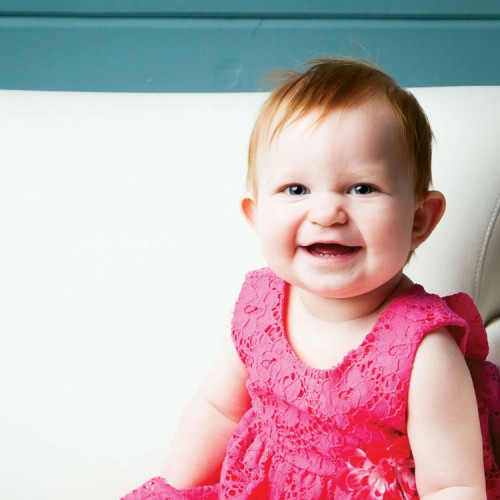 Steve ('09, MAT '11) and Alisha ('03, MPC '10) Upwall welcomed Grace into their family on April 23, 2013. She was born with four heart defects and had open-heart surgery to repair her heart in November 2013. She's now doing wonderfully well and has a clean bill of health. Steve is now a middle school math teacher, while Alisha primarily takes care of Grace and does freelance writing and editing from home.
Ben Rackham ('09), currently working on a PhD in astronomy at the University of Arizona, has received a three-year National Science Foundation grant to study the atmospheres of super-earths.
Jennifer Soto-Allred ('10) and Nathan Allred welcomed their second son, Lavar Jackson Allred, on February 17, 2014.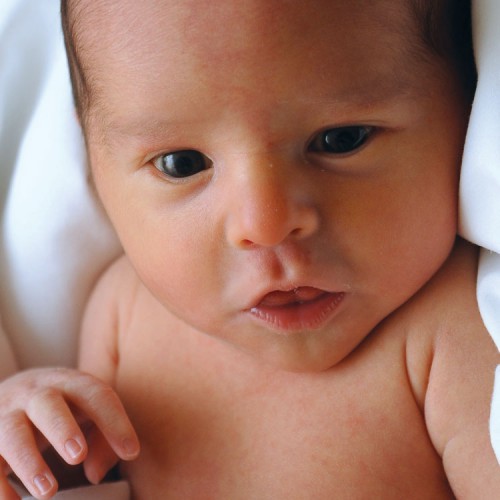 Forrest Bennett ('10) is living in Williston Park, New York, and working as a securities analyst at Cardworks. Forrest was recently spotted representing the Westminster College Class of 2010 while cheering on the New York Yankees.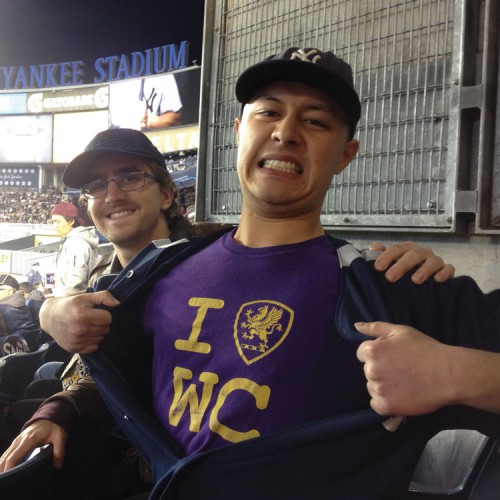 Jordan Henderson ('10) graduated in June from medical school and will be starting his residency in general surgery in July at Albert Einstein Medical Center in Philadelphia.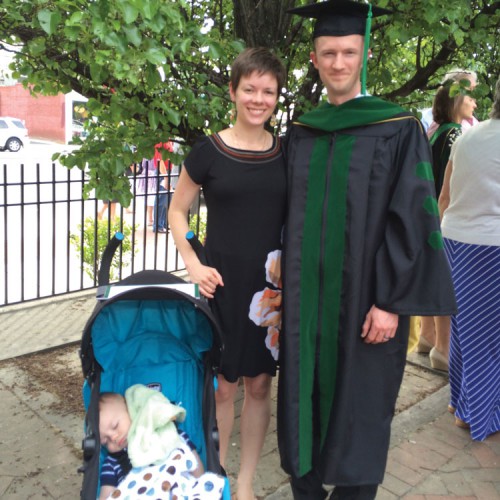 Vasili Lyhnakis (MBA '10) was named in Chain Store Magazine in the top ten real estate professionals under 40 "Ones to Watch." Vasili is the director of leasing for the Western United States for Phillips Edison & Company.
Alumni 2011-2014
Samuel Allen ('11) is an airport operations manager at Dallas Love Field, where much of his work is preparing for the end of the Wright Amendment this coming October. He earned his private pilot license and continues to fly for fun.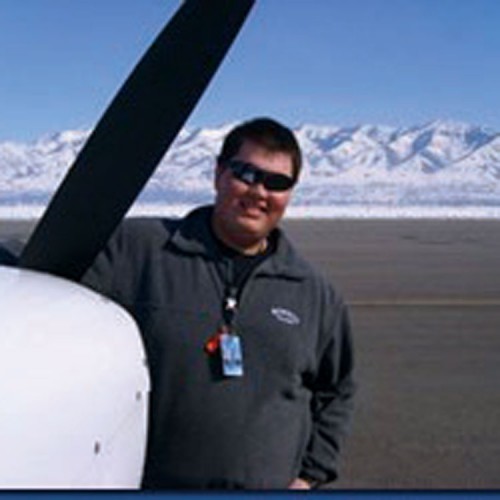 Allie Roach ('12) has moved to Boston to work as a research associate in the Department of Molecular Discovery at Biogen Indec, the oldest independent biotechnology company in the world.
Christina Della Iacono ('12) spent the holiday break from her PhD program in neuroscience at the University of Oregon traveling to Guinea to learn traditional dances and help raise money for the Guinea Land Project.
Duke Cruz ('13) is pursuing a master's degree in philosophy at Ohio University.
Dexter Thomas ('13) will return from his year of research at National Institute of Health to begin his doctoral program in psychology at the University of Utah.
Zak Burkley ('13) will start the PhD program in physics at Colorado State University in the fall.
Jasmin Alves ('14) will enter the Program in Biomedical and Biological Sciences (PIBBS) at the University of Southern California, where she will begin working on her PhD.
Merima Beganovicć ('14) will begin her PhD in energy, environmental, and chemical engineering at Washington University in St. Louis.
Katrina England ('14) will begin her PhD in the department of social, political, ethical, and legal philosophy at SUNY Binghamton.
Courtney Hammond ('14) will enter the master's degree program in the department of women's, gender, and sexuality studies at The Ohio State University.
James Domingo Madrigal ('14) will attend the New Writers Project at the University of Texas at Austin, where he will begin work on his MFA.
Helen Makhdoumian ('14) will enter the MA/PhD program in literature at the University of Illinois at Urbana–Champaign.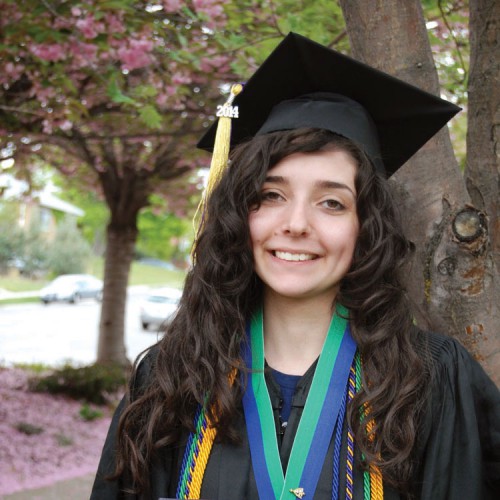 Paige Martinez ('14) will begin the doctoral program in social psychology at the University of Connecticut.
Carolina Silva ('14) will enter the PhD program in cultural studies and social thought in education at Washington State University.
---
How to Submit a Class Note: Michelle Barber Lyhnakis wants to hear from you! We want to celebrate the milestones in your life. Email her about your wedding, new baby, promotion, retirement, new job, adventures, or honors and awards. We'll include your update in the next issue of the Review. Send us your Class Note along with a 1-megabyte photo to mbarber@westminsteru.edu.
---
About the Westminster Review
The Westminster Review is Westminster University's bi-annual alumni magazine that is distributed to alumni and community members. Each issue aims to keep alumni updated on campus current events and highlights the accomplishments of current students, professors, and Westminster alum.
GET THE REVIEW IN PRINT STAY IN TOUCH SUBMIT YOUR STORY IDEA READ MORE WESTMINSTER STORIES