---
Painting the Town Pink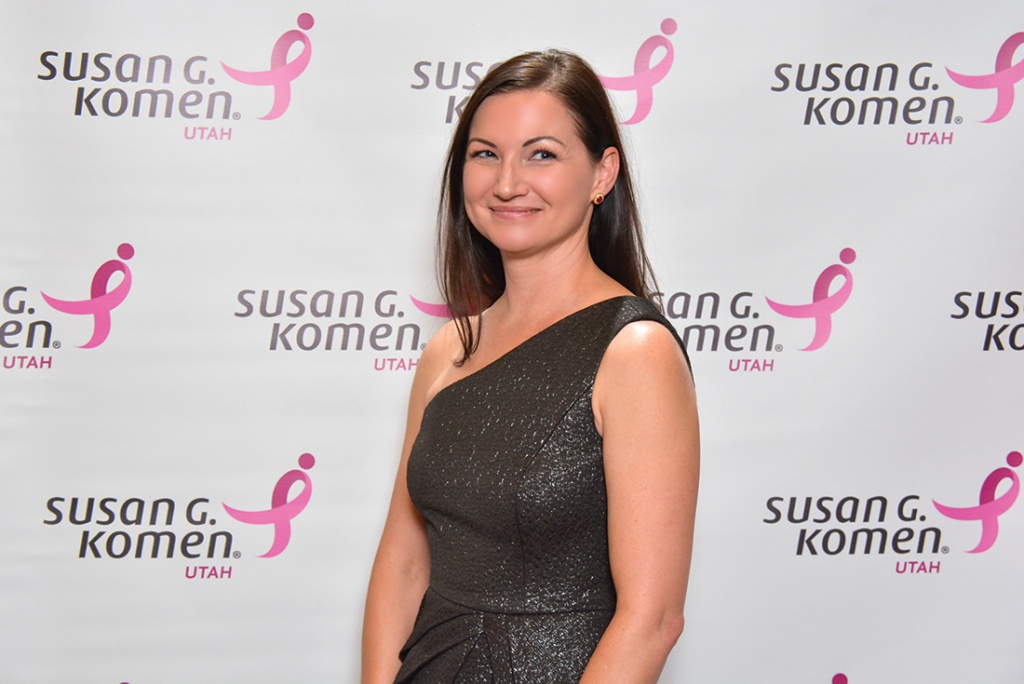 by Michelle Barber Lyhnakis (MPC '06)
Sipping coffee in the Bassis Center, Kate Moss (MPC '06) is impressed with how much the campus has changed since she graduated from the Master of Professional Communication program a little over a decade ago. Upon reflection, she realizes just how much her life has changed too.
Kate was born in Omaha, Nebraska. Her family moved to Utah when she was two years old, and Kate went on to attend the University of Utah, where she majored in sociology. A first-generation college student, she worked full-time as a file clerk at Fidelity Investments to pay half of her tuition. After graduating, she was promoted to a position in public affairs, where she worked to get firm employees to volunteer at different nonprofit organizations in the state. "This was a defining moment in my career," Kate says. "I was able to work with organizations from Ballet West and the Utah Food Bank to senior centers."
Working with the nonprofit community inspired Kate to enroll in Westminster's Master of Professional Communication program. "I knew someone who graduated from the program," Kate says. "I was drawn to the close-knit community and the focus the program had on nonprofits. It gave me the opportunity to explore my interests and develop my talent."
After graduating, Kate became the marketing and communication director for St. Mark's Hospital. "I learned a lot about healthcare," Kate says, of being part of the hospital administration. Her role gave insight into hospital operations, strategy, and customer service. "To advance my career, I needed to hone my hard-business skills," Kate says. "I left St. Mark's Hospital and took a job at the YWCA while I completed an MBA at the University of Utah."
The day after graduating from business school, Kate had her final interview at the Susan G. Komen Foundation of Utah. Her background in working with nonprofits and healthcare made her a top candidate. In 2008, Kate lost her grandma to breast cancer. "The cause has always been close to me," Kate says. "I have the privilege of standing up for women's health rights and advocating for those who do not have a voice," she says.
---
About the Westminster Review
The Westminster Review is Westminster University's bi-annual alumni magazine that is distributed to alumni and community members. Each issue aims to keep alumni updated on campus current events and highlights the accomplishments of current students, professors, and Westminster alum.
GET THE REVIEW IN PRINT STAY IN TOUCH SUBMIT YOUR STORY IDEA READ MORE WESTMINSTER STORIES