---
Tale of Two Roommates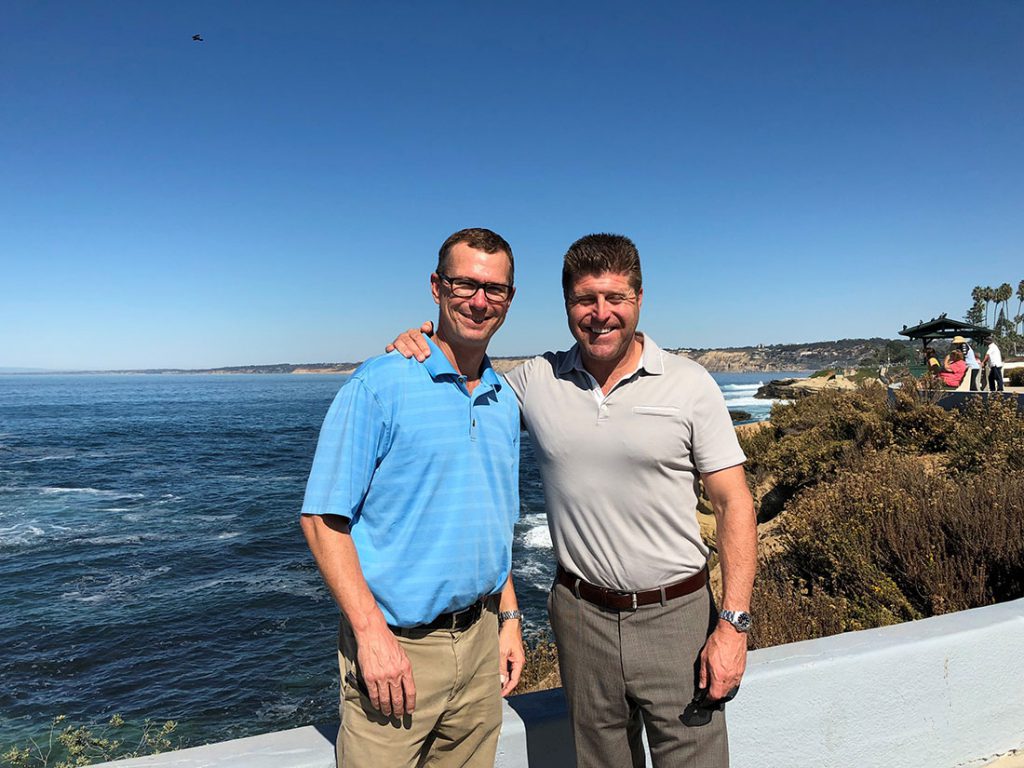 Two college roommates foster a lifelong friendship
by Conor Bentley (MEd. '08)
Ryan Mathys ('96, MBA '98) and Kristian Colvin ('96, MBA '98) just can't seem to shake each other. They have been connected ever since high school, and where one goes, the other is close behind. They knew each other when they were classmates at Alta High, but it was at Westminster that Kris and Ryan really developed their bond.
As business majors, they shared many classes, attended parties together, and took spring-break trips to Mexico and San Diego. Kris even recalls Ryan tutoring him in calculus when he needed help. They had a core group of friends at Westminster, but the two of them managed to stay closer than the rest. "We had a good group of friends that we still see and take trips with," says Ryan. After finish­ing their undergraduate degrees, they remained roommates while completing their MBAs at Westminster.
After graduating, they still remained close, working together in the business world. Kris even took over Ryan's job at Morgan Stan­ley when Ryan moved to San Diego. It wasn't long before they were back in the same city again. Today, they both live and work in San Diego. "Our offices are only a few minutes away, and we have lunch together a couple times a week," says Kris.
Ryan served as Kris's best man in his wedding—and their wives are also good friends. The next generation of their families seems to be inseparable too. Their kids are roughly the same age and enjoy playing together, just like their dads. They spend holidays together and take annual family ski trips to Park City, staying true to their Utah roots. If all that isn't enough, Ryan and Kris also have birth­days only three days apart—and they celebrate together every year. "We had a big combined party for our 40th," says Ryan.
Staying in touch after college is one thing, but this friendship that flourished at Westminster is on a higher level.
---
About the Westminster Review
The Westminster Review is Westminster University's bi-annual alumni magazine that is distributed to alumni and community members. Each issue aims to keep alumni updated on campus current events and highlights the accomplishments of current students, professors, and Westminster alum.
GET THE REVIEW IN PRINT STAY IN TOUCH SUBMIT YOUR STORY IDEA READ MORE WESTMINSTER STORIES