---
Dear Westminster: A Reflection on Graduating During a Pandemic
Dear Westminster: A Reflection on Graduating During a Pandemic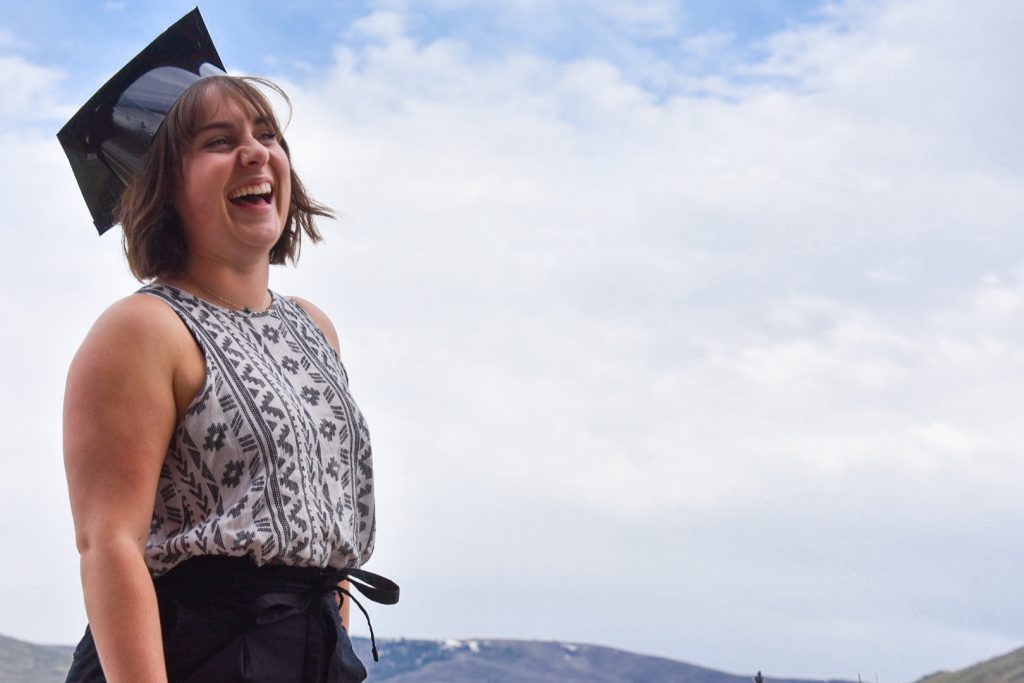 by Maggie Regier (Honors '20)
Dear Westminster,
In what feels like an impossible feat, I have now graduated with my bachelor's degree and I am headed off into the world. I just wanted to say thank you.
At this moment, I am consumed in more unknowns than I ever have in my life before. I have no plan for the next five days, let alone the next five years. Despite my uneasiness, the last four years at Westminster have prepared me so much more than building a resume—they have prepared me to be a global citizen, a critical thinker, and community advocate.
Sometimes it takes stepping back in order to realize how much I've learned. I've certainly learned that the world is more complex than I thought, and complex problems require complex solutions. I've learned that I belong to a community that knows how to show up for each other, as I've been volunteering with the Medical Reserves Corps providing free COVID-19 testing with many other Westminster students and alumni. I've learned that life is a balance of believing in yourself and faking it. Of standing up for what matters. Of acknowledging when you mess up and constantly trying to do better. Of taking it easy, enjoying fresh air, and connecting with the people we love.
Westminster has given me countless opportunities not only to learn in the classroom, but from mentors on campus, alumni, and leadership opportunities. The college is already focused on interdisciplinary learning, but designing a custom major and joining the Honors College allowed me to bring interdisciplinary to a whole new level. The current pandemic highlights a significant social need for interdisciplinary thinkers: people who can see issues of race, class, and gender. Who can see how the responsibilities of small businesses, US Congress, and healthcare workers all fit together. My education at Westminster has uniquely prepared me to think through these issues and make a difference in the world.
So despite the fact I have no idea where I am going, I do know that I am going to be alright. My vast experiences over the last four years have prepared me to be flexible, driven, and kind to myself. They've prepared me to see the strengths in my peers and take on the issues of tomorrow.
I am still sad I didn't get to finish my college career on campus with all the people who made it so magical. I miss walking through Richer Commons and catching up with friends, procrastinating homework on the green, and late nights at the library. The Class of 2020 is forever bonded in this lack of celebration, but nothing is going to stop us from creating the change we wish to see in the world. Time to get to work.
Much Love,
Maggie, Class of 2020 ASW President
---
About the Westminster Review
The Westminster Review is Westminster University's bi-annual alumni magazine that is distributed to alumni and community members. Each issue aims to keep alumni updated on campus current events and highlights the accomplishments of current students, professors, and Westminster alum.
GET THE REVIEW IN PRINT STAY IN TOUCH SUBMIT YOUR STORY IDEA READ MORE WESTMINSTER STORIES