---
Planning a Legacy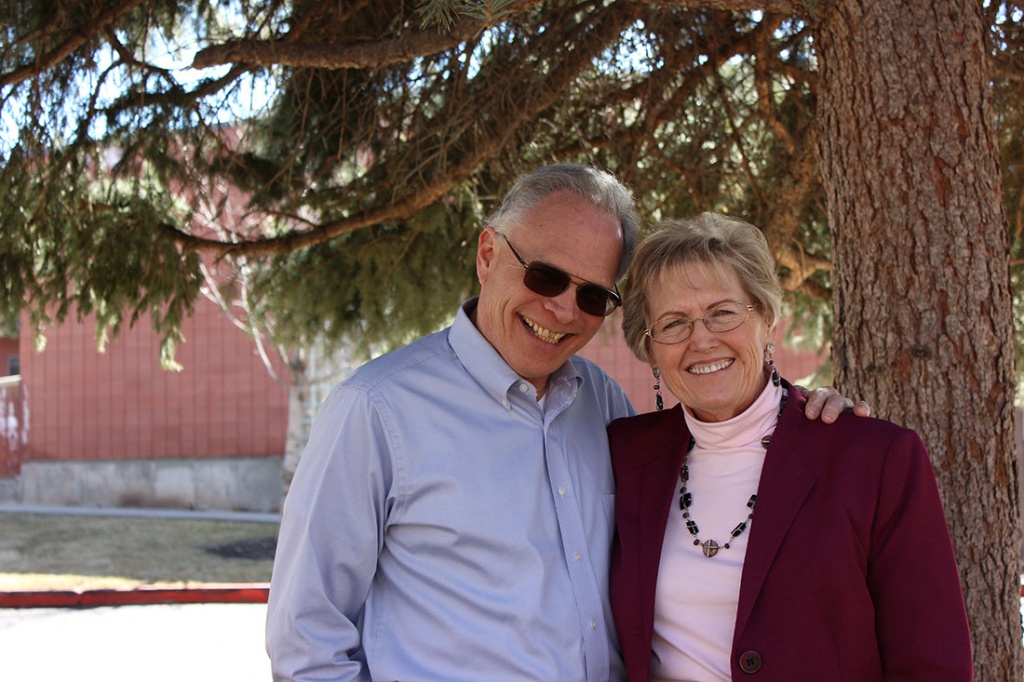 Alum's gift to create scholarships for future students
by Audrey Maynard ('03)
Janet Behm has always been a planner. An accounting graduate from the class of 1996, Janet is a skilled tax accountant whose greatest professional fulfillment comes when she helps clients plan for business growth. But when her first husband passed away unexpectedly nearly six years ago, Janet recalls how unsettled she felt knowing they had not completed their estate plans. "We had our trust papers sitting at the attorney's office, unsigned, and I knew then I would never let that happen again," she says.
A few years later, Janet married Lynn Behm. The newlyweds quickly set a plan in place to manage their estate. They established a trust to provide them with income during their retirement, eliminating any financial burden on their children as Janet and Lynn enter their elderly years.
Upon their deaths, the Behm's remaining assets will be given to designated charities, including Westminster. The reaction from their families to this plan has been mixed, but Janet and Lynn believe it's the greatest gift they can leave their children and grandchildren. "The monetary aspect can create more problems than gains in many cases," she says. "We removed that—it's a new concept to get used to, but our family is pretty happy with it."
The Behms worked with the college to create a planned gift that will provide future Westminster students with scholarship aid. The gift stipulates that recipients of the scholarship must earn an associate's degree on their own, and then they will be given the Behm scholarship to earn their bachelor's and master's degrees at Westminster.
"We both feel that education is a great foundation for moving forward successfully," Janet says. "It's a wonderful gift, but the students have to earn it by putting together those first two years of college. Wouldn't it be wonderful if one day our gift could help a family legacy at the college?"
The Behms are gratified to know that so many students will benefit from their gift—people they will never know. "It's an exchange of energy," Janet says. "The students are giving their energy; we've already given our energy by putting the gift forward. It creates a nice balance."
For Janet, an idea and a plan are all it takes to create a lasting legacy. "If people want to create a legacy, they need to make the decision and plan in that direction," she says. "Sometimes it doesn't work, but at least you'll have the satisfaction of knowing you did the best job you could, and that in and of itself is a huge gift to give to yourself."
If you would like more information about legacy giving, contact Kaye Stackpole at 801.832.2735 or kstackpole@westminsteru.edu.
---
About the Westminster Review
The Westminster Review is Westminster University's bi-annual alumni magazine that is distributed to alumni and community members. Each issue aims to keep alumni updated on campus current events and highlights the accomplishments of current students, professors, and Westminster alum.
GET THE REVIEW IN PRINT STAY IN TOUCH SUBMIT YOUR STORY IDEA READ MORE WESTMINSTER STORIES