---
The Guide on the Side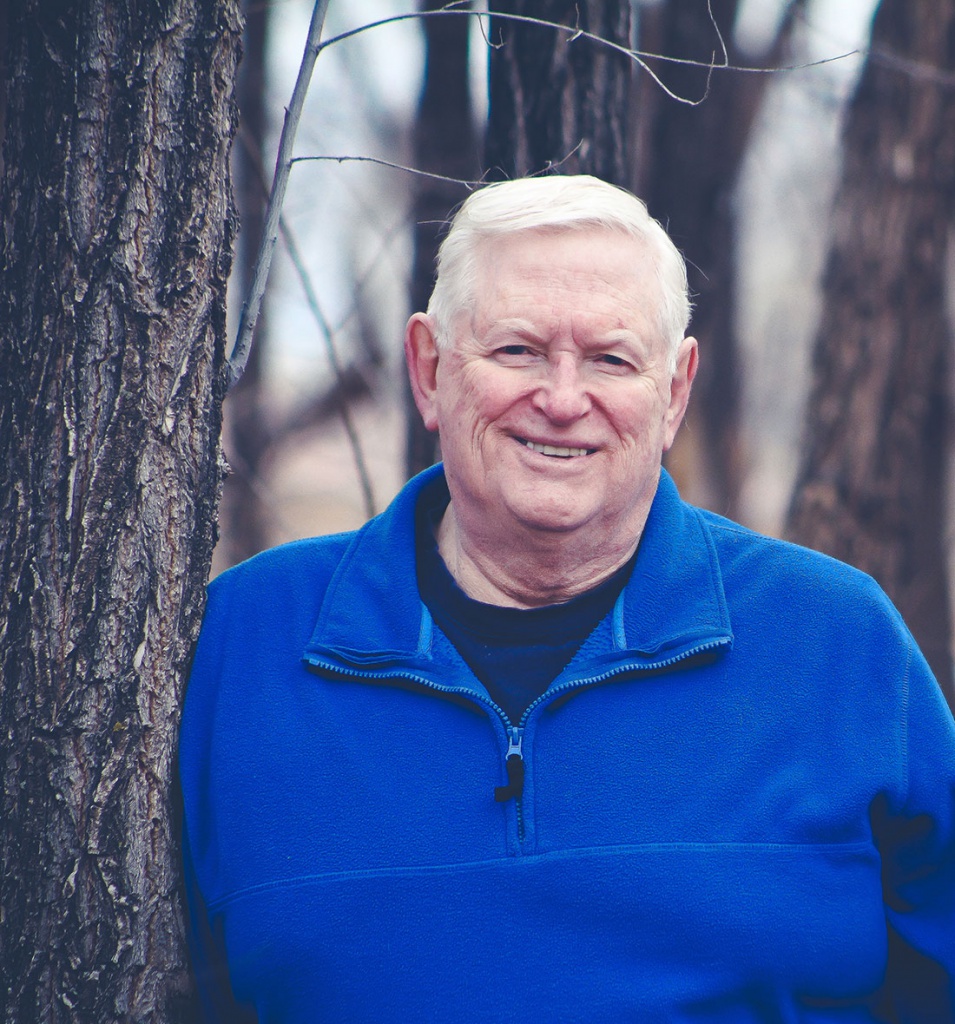 Beloved educator creates scholarship for future teachers

by Audrey Maynard ('03)
Most of us can remember a teacher who, for better or worse, lectured from the front of the classroom—a sage on the stage. But legendary elementary teacher Buck Johnson ('59) believes his students learned best when he was their "guide on the side."

Buck never thought his career path would lead to education. After leaving the New Mexico School of Mines, he considered life as a minister. It was his Presbyterian minister, in fact, who encouraged him to enroll at Westminster. Buck soon transferred, made friends—two of whom he still corresponds with after 57 years—and learned from many dedicated professors.

"Two stand head and shoulders above the rest: Dr. May Schwender, my German professor, and Dr. Joe Uemura, my philosophy professor," Buck says. "I'm still realizing that I tried to make my time as a teacher somewhat reflective of them and their techniques."

After graduation and a brief jaunt to Boulder, Colorado, to pursue graduate studies, Buck moved back to Utah to take a clerk job with the Salt Lake City Police Department. One day after work, as he was walking down the sidewalk by Westminster, then president Frank Duddy poked his head out of his office window and shouted to Buck, "Congratulations! Come up to my office!" Buck learned that he had received a full scholarship by the Rockefeller Brothers Theological Fellowship Foundation to attend seminary for three years. "I was flabbergasted! I didn't remember applying for such a scholarship," he laughs. "So, one door closed, another opened!"

Buck was accepted to a seminary in Hartford, Connecticut. Two years into his studies he grew restless, and the seminary offered him a year off to seek other "real world" pursuits. After working at an insurance company and washing dishes in a bank, he agreed to substitute teach in his friend's sixth-grade classroom. "I discovered, to my delight, that I really enjoyed teaching," Buck says. "Goodbye seminary, hello teaching!" He began his career at a local elementary school in 1962 and never looked back.

Buck's four-decade career was marked by numerous accolades for teaching excellence and innovation. He received the Teacher of the Year award in Wethersfield, Connecticut and two state presidential awards for teaching math; he was honored by the Connecticut League of Historical Societies, the Connecticut Council for Social Studies, and the state legislature for teaching history. In 1996 he was presented with the Milken Family Foundation's National Educator award. The key to his success? "Active learning is important," he says. "Teachers have to engage as many of their students' learning styles as possible every day: they need to do something that is challenging in order to develop young minds."

It was this belief in the power of active learning that prompted Buck to create a scholarship five years ago for Westminster juniors and seniors majoring in education. He values Westminster's focus on creating a learning environment where students apply knowledge in concrete, practical ways. To date, Buck has contributed more than $100,000 from his pension to this scholarship—an incredible commitment from someone who has lived on a modest income his whole life. "Not everyone who donates will be able to do this scholarship as I have, but I think this is a good choice for me," he says.

Westminster offers many flexible and affordable ways to create a scholarship for deserving students. Contact the Office of Advancement at 801.832.2730 to learn more.
---
About the Westminster Review
The Westminster Review is Westminster University's bi-annual alumni magazine that is distributed to alumni and community members. Each issue aims to keep alumni updated on campus current events and highlights the accomplishments of current students, professors, and Westminster alum.
GET THE REVIEW IN PRINT STAY IN TOUCH SUBMIT YOUR STORY IDEA READ MORE WESTMINSTER STORIES