---
Educator At Heart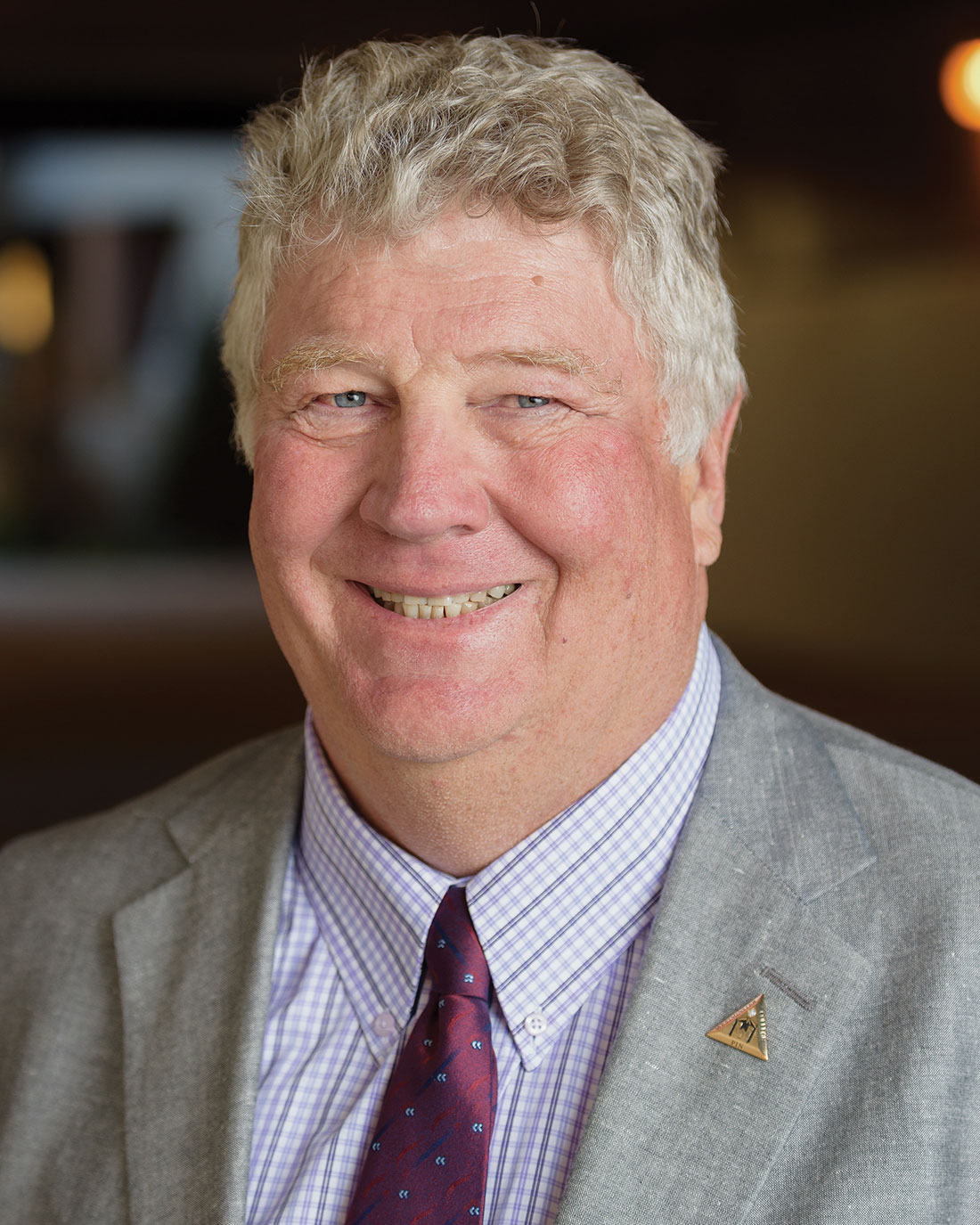 Teacher-turned-banker creates opportunity for Westminster community
by Michelle Barber Lyhnakis (MPC '06)
Hank Hemingway has never been one to sit on the sidelines. When he sees a need and feels he can make a difference, he dives right in. "I learned the importance of civic engagement from my parents," Hank says. "My mom was involved with the Utah Arts Museum Board, the Utah Opera Company, the Utah Symphony, and Ballet West. My dad was involved with Weber State University and the Ogden-Weber Chamber of Commerce, and was prominent in the development of Ogden." Hank began contributing his time and talents to Westminster in the late 1980s after Ed Sweeny invited him to a few events. "I learned more about what was happening at Westminster, and I met Ginger Giovale. I was inspired by the commitment she and her family made to Westminster."
With experience in education, public policy, banking, and land development, Hank's professional background made him the ideal trustee for Westminster. After graduating from the University of Utah, Hank went to work for his father's bank in Idaho. He then decided he wanted to teach and moved to Colorado, where he taught outdoor education and earned a master's degree in education from Colorado College. He then moved to Salt Lake and taught in the Jordan School District. His firsthand experience with the challenges teachers face prompted Hank to work with the Jordan Education Association in forming a political action committee to advocate for public policy to support teachers in Utah. When his brother suddenly passed away, Hank returned to banking and helped negotiate the sale of his family's banks in Utah and Idaho to KeyCorp. He served on the KeyCorp National Board for 15 years, while he started developing land in Utah.
While Hank found financial success in business, his heart has always been in education. "It's been exciting to be part of shaping Westminster's future," Hank says. He first joined Westminster's board in 1989 and stepped down in 1994. When his daughter Katie graduated from Westminster in 2009, he joined the board again, this time serving for nine years. Hank credits Janet Glaeser for welcoming his daughter into the Westminster community and reengaging him and his wife, Pat, with the college. "We were lucky to have him rejoin the board when his life simplified," says Westminster College President Emeritus Steve Morgan.
From providing guidance and counsel to college leaders to investing in key strategic initiatives, Hank and his family have significantly impacted Westminster. The Hemingway family has contributed to the Meldrum Science Center; the Westminster Chamber Singers; the Giovale Library; The Dolores Doré Eccles Health, Wellness, and Athletic Center; the Exemplary Achievement Scholarship; The Westminster Fund; and The President's Innovation Network.
---
About the Westminster Review
The Westminster Review is Westminster University's bi-annual alumni magazine that is distributed to alumni and community members. Each issue aims to keep alumni updated on campus current events and highlights the accomplishments of current students, professors, and Westminster alum.
GET THE REVIEW IN PRINT STAY IN TOUCH SUBMIT YOUR STORY IDEA READ MORE WESTMINSTER STORIES