---
Expanded Horizons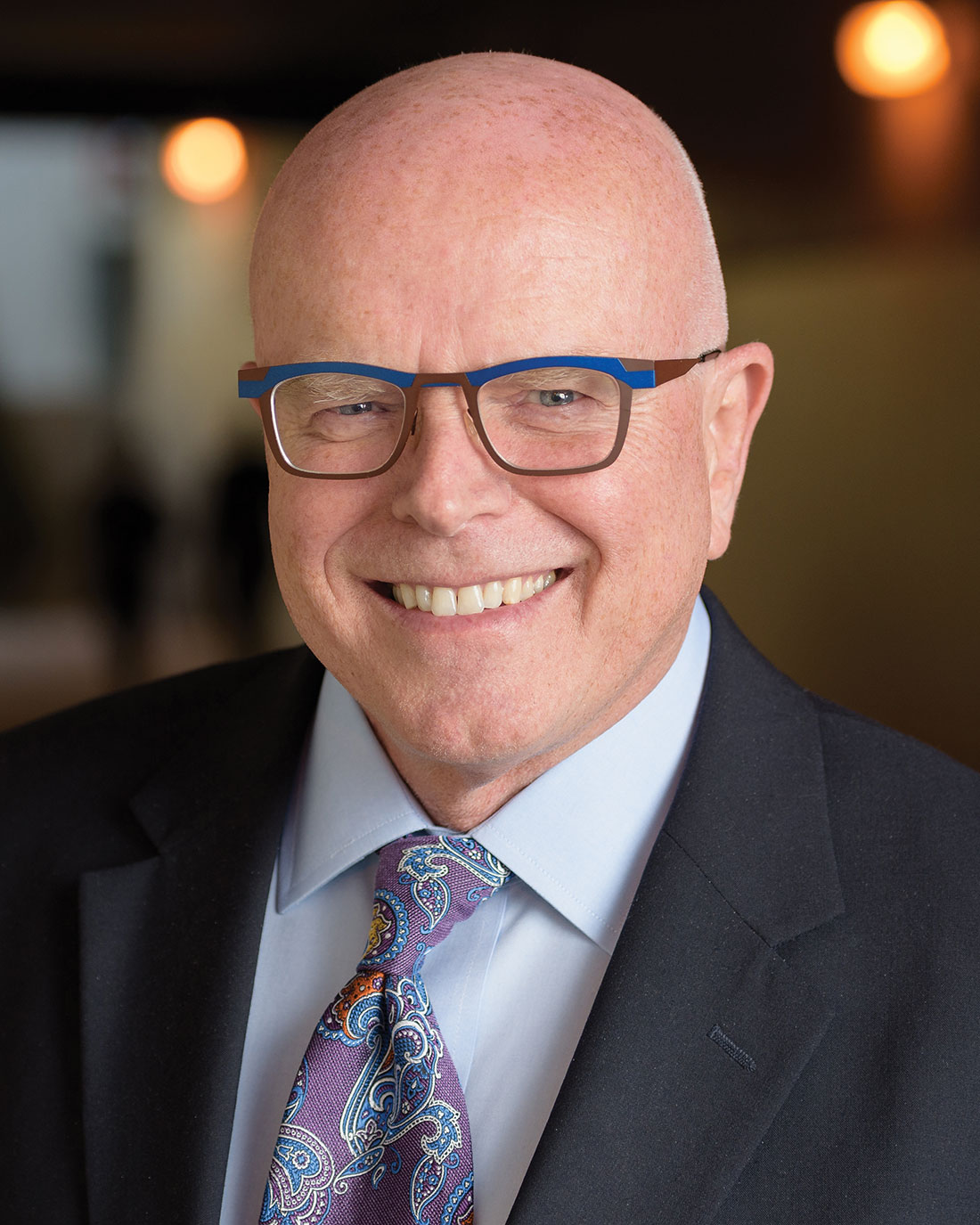 Tom Ellison devotes 27 years to Westminster
by Kayla Smith ('07)
In 1991, Tom Ellison was finishing a 10-year term with the Salt Lake Planning Commission, which included developing the framework for the revitalization of downtown Salt Lake City. Tom's ability for long-range, big thinking so impressed fellow committee member and then Westminster Trustee Rick Howa that he encouraged Tom to join the Westminster Board of Trustees.
"I didn't know what board service was going to entail, but I figured it was worth experimenting to see if it was a good fit," Tom says.
It was a good fit. Now, 27 years later, Tom is wrapping up his board service and leaving behind a legacy of innovation and strategic vision at Westminster College.
Tom's 40 years of legal expertise—primarily in real estate development—have been of immense value to the college, particularly during the period of growth and construction during the 2000s. One of the first challenges Tom helped tackle as a board member was constructing the Giovale Library. Tom led the discussions around deciding to embark on a new stage of development for the campus.
In addition to his role shaping the physical appearance of campus, Tom has influenced the academic curriculum at Westminster. "When I first met Tom, I wondered how a Yale graduate and a top real estate lawyer had developed such a deep passion for Westminster's brand of education," recalls former president Michael Bassis. "It was clear Tom was in love with learning. As the conversation about college-level learning intensified on campus—and as new ideas about how to enrich the learning experience were introduced—Tom jumped in with both feet. He quickly became one of the most active and productive voices in the conversation."
This conversation didn't just influence Westminster's path, but Tom's as well. "Because of my involvement with Westminster, I realized I had other interests beside real estate law and started tracking a potential PhD program in leadership and change," Tom says.
"Tom is an excellent student of higher education and has extended his own horizons through recently becoming Dr. Ellison," says current chair of the board of trustees, Jeanne Ambruster. "He practices what he preaches and is truly committed to the value of lifelong learning, beginning with himself."
With Tom's tenure on the board having come to a close, his involvement with Westminster isn't ending but simply changing. "I hope to remain involved in the issues of academic and business-model innovation and in helping to create institutional impact from collective action across campus," Tom says.
---
About the Westminster Review
The Westminster Review is Westminster University's bi-annual alumni magazine that is distributed to alumni and community members. Each issue aims to keep alumni updated on campus current events and highlights the accomplishments of current students, professors, and Westminster alum.
GET THE REVIEW IN PRINT STAY IN TOUCH SUBMIT YOUR STORY IDEA READ MORE WESTMINSTER STORIES