---
Nonprofit Entrepreneur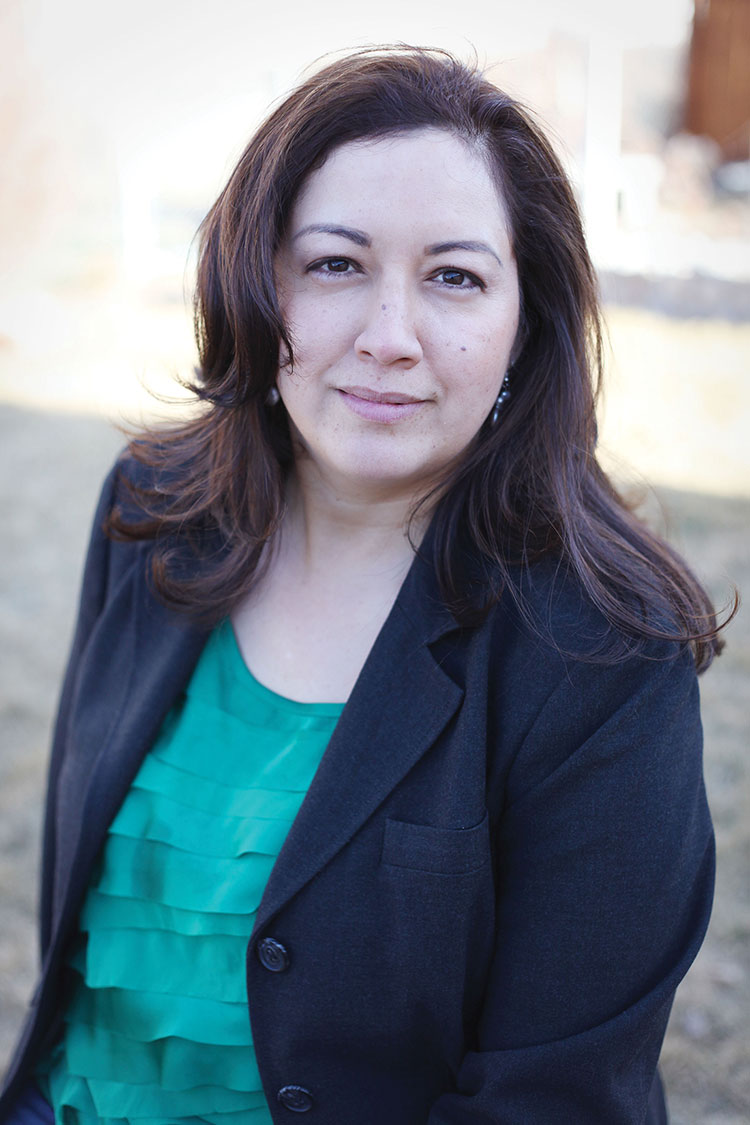 Using a well-rounded education to support entrepreneurial success
by Nicole Tyler ('18)
When Silvia Castro ('98) graduated from Westminster College with a bachelor's degree in international business and a minor in economics, she never dreamed she'd find her happy place at the head of a nonprofit organization. In 2017, Silvia became executive director of The Suazo Business Center, a resource center dedicated to empowering the Latino/Hispanic and other underserved communities by assisting existing and potential minority entrepreneurs in succeeding and building wealth.
Established in 2003—and named in honor of late Utah Senator Pete Suazo—the center offers services such as workshops, training programs, business advising, and business lending. "We work with our clients, walking them through forms and paperwork, and teaching them business concepts so they may provide for their families with dignity," Silvia says.
Silvia and her team's dedication to providing accessible, informed, and hands-on services has resulted in exponential growth in their clients starting and maintaining businesses. The Suazo Business Center serves at least 500 clients every year, in addition to clientele from previous years whom the center continues to support. Many of its clients are not just surviving, but thriving. One of the center's initial and most successful clients, Rancho Markets, started with the center more than 10 years ago and has expanded to 10 locations across Utah, employing over 400 employees.
Even clients who don't pursue owning a business benefit from working with Silvia and her team. "Not everyone walks away a business owner, and that's okay," Silvia says. Information and skills gained from the programs provide entrepreneurs with the ability to make informed decisions on how and if starting a business is right for them. "Often, if they don't pursue a business, they are able to move into higher positions within established companies," Silvia adds.
One of the current challenges facing the center is a generational shift, in which children of previous clients are now coming to the center with their own dreams of being business owners. This new demand is pushing the team to expand their training and knowledge to better serve this new generation, including offering training programs in English, which are currently only done in Spanish.
At first glance, leading a nonprofit organization seems to mismatch Silvia's education and experience, which are rooted in making a profit. But once Silvia took on the role of executive director, she found she was able to marry her passion for business and finance to the goal of aiding in entrepreneurial success. She credits her liberal arts education from Westminster with teaching her there isn't just one way to solve problems and achieve your goals. "Even though I didn't go down a corporate career path, my balanced education helped me switch over to the work I do now," Silvia says. "I learned you don't need to be right; you need to be open to new perspectives and opinions. This creates a maturity that helps you succeed in the professional world."
---
About the Westminster Review
The Westminster Review is Westminster University's bi-annual alumni magazine that is distributed to alumni and community members. Each issue aims to keep alumni updated on campus current events and highlights the accomplishments of current students, professors, and Westminster alum.
GET THE REVIEW IN PRINT STAY IN TOUCH SUBMIT YOUR STORY IDEA READ MORE WESTMINSTER STORIES