---
2018–19 Distinguished Alumni Award Recipients
2018–19 Distinguished Alumni Award Recipients
Celebrating the accomplishments of our outstanding alumni
Compiled by Ashley Atwood ('07)
Each year the alumni board honors five outstanding individuals who exemplify the spirit of Westminster and our tradition of excellence in the community.
Honorary Alumnus Award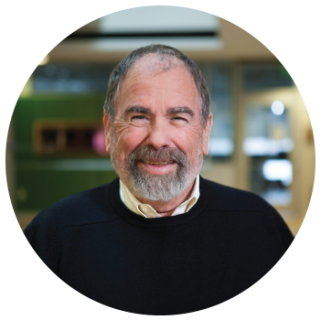 Bill Orchow
Bill Orchow has been active in the Westminster community for over 20 years. A constant presence at Griffin sporting events, Bill has also served as a member of the Westminster Board of Trustees, the President's Innovation Network, and two presidential search committees (2012 and 2018). Bill and his wife, Janet Martineau ('86), generously donate to a variety of Westminster needs, including the Woman's Board, Westminster Fund, Scholarship Gala, and May Term trips. They have also helped bring several projects—such as the Meldrum Science Center; the Dolores Doré Eccles Health, Wellness, and Athletic Center; and the Office of Diversity, Equity & Inclusion—to realization. The couple created the William Orchow and Janet Martineau Scholarship in 1998.A retired mining-industry executive, Bill serves as a principal for the industry financial-services and strategic-advising company Bedrock Resources, LCC and sits on the boards of four junior mining companies. He is also involved with the ACLU of Utah as a board member and treasurer.
Outstanding Volunteer Award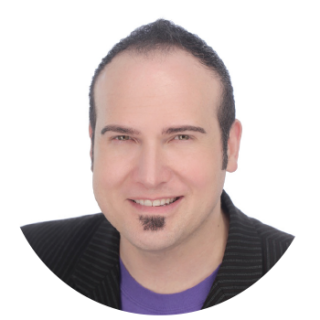 Rodney Glore
Rodney Glore ('16) has been a Westminster staff member since 2008 and currently works as an instructional designer for Information Services. In 2009, while serving as staff advisor for Alphabet Soup—Westminster's former lesbian, gay, bisexual, transgender, queer/questioning, intersex, asexual/ally+ club—Rodney discovered that the college did not have a significant presence in the annual Utah Pride Parade. Determined to change that, he gathered a group, ordered T-shirts, and registered Westminster to participate in the parade. The following year, with the support of the college administration, he added a decorated truck as well as created the concept for Westminster's pride and trans logos.
Because of Rodney's hard work and dedication, Westminster has continued to participate in the Utah Pride Parade every year, growing from fewer than 20 participants to more than 85 as of 2018. This beloved tradition provides students, alumni, faculty, staff, and trustees with an annual opportunity to support the LGBTQIA+ population both at Westminster and in the larger community.
Distinguished Alumni Award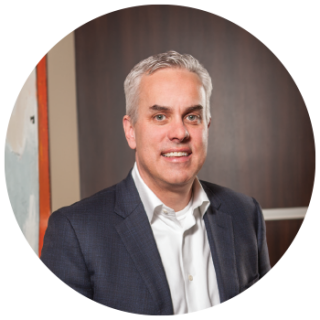 Scott Beck
Scott Beck (MBA '94) is the CEO of CHG Healthcare, one of the country's largest healthcare recruiting companies. Initially a pre-med student, Scott pursued a marketing degree and his MBA after undergraduate classes ignited a passion for business.
CHG offers the perfect intersection of Scott's healthcare passions and entrepreneurial interests. He held several leadership roles at the company prior to becoming CEO, including chief marketing officer and chief operating officer. Scott is proud of CHG's 2,800 employees and the more than 14,000 providers they place each year to serve millions of patients. He is also proud of CHG's unique culture, which is well recognized, including nine years as one of Fortune magazine's "100 Best Companies to Work For."
Scott is a Westminster trustee and President's Innovation Network member and has served on the Business Advisory Council and as an MBA Power Lunch speaker. He has further supported students by establishing the Dick Fontaine Entrepreneurship Scholarship, named for his favorite Westminster professor and life mentor.

Michelle Leo Cousins
Michelle Leo Cousins ('02, MPC '12) is the owner of Michelle Leo Events (MLE), an award-winning event design and planning firm. Founded in 2010, MLE is industry-recognized; recent accolades include Luxury Travel Guide's "2018 Wedding Company of the Year," Martha Stewart Weddings' "Best Planners in the US," Vogue's "Top Wedding Planners in the Country," and seven "Best of State" wins (Event Planner and Wedding and Bridal Services categories). Michelle has been recognized by Utah Business magazine as one of "30 Women to Watch" (2015) and as one of the "Forty under 40" (2018).
Michelle firmly believes that proper event-industry training requires hands-on experience. She began building her 10-person team in 2014, hand-selecting and personally training each employee. She also established the MLE Internship Program in 2012. Since its inception, this program has mentored 92 students from Utah universities and colleges, exposing them to a variety of events, clients, budgets, professionals, and venues. Michelle further shares her expertise as a Westminster alumni mentor.

Marlene von Friederichs-Fitzwater
Marlene von Friederichs-Fitzwater ('82) is the founder and executive director of the nonprofit Health Communication Research Institute (HCRI), Inc. Established in 1989, HCRI, Inc. is dedicated to reducing healthcare inequities, with a focus on the needs of the chronically and terminally ill homeless population in Sacramento, California. HCRI, Inc. is currently building Joshua's House, a hospice for the terminally ill homeless. Joshua's House is named for Marlene's grandson, who envisioned a place to help prevent individuals from dying alone on the streets. Joshua passed away in 2014.
In addition to her degree from Westminster, Marlene holds a master's degree in communication studies from the University of Nebraska, Omaha; a Master of Public Health degree from Walden University; and a PhD in communication studies from the University of Utah. She is an adjunct professor in the Master's of Public Health program at the University of San Francisco-Sacramento campus and is also a retired associate professor for the UC Davis School of Medicine and professor emeritus of California State University, Sacramento.
Join us in celebrating these amazing individuals' contributions and accomplishments at the Distinguished Alumni Awards Dinner on Friday, April 12, at 6:00 p.m., at Westminster on the Draw. Visit westminsteru.edu/alumnito register and to view a list of past honorees.
---
About the Westminster Review
The Westminster Review is Westminster University's bi-annual alumni magazine that is distributed to alumni and community members. Each issue aims to keep alumni updated on campus current events and highlights the accomplishments of current students, professors, and Westminster alum.
GET THE REVIEW IN PRINT STAY IN TOUCH SUBMIT YOUR STORY IDEA READ MORE WESTMINSTER STORIES