---
Passions Into Lessons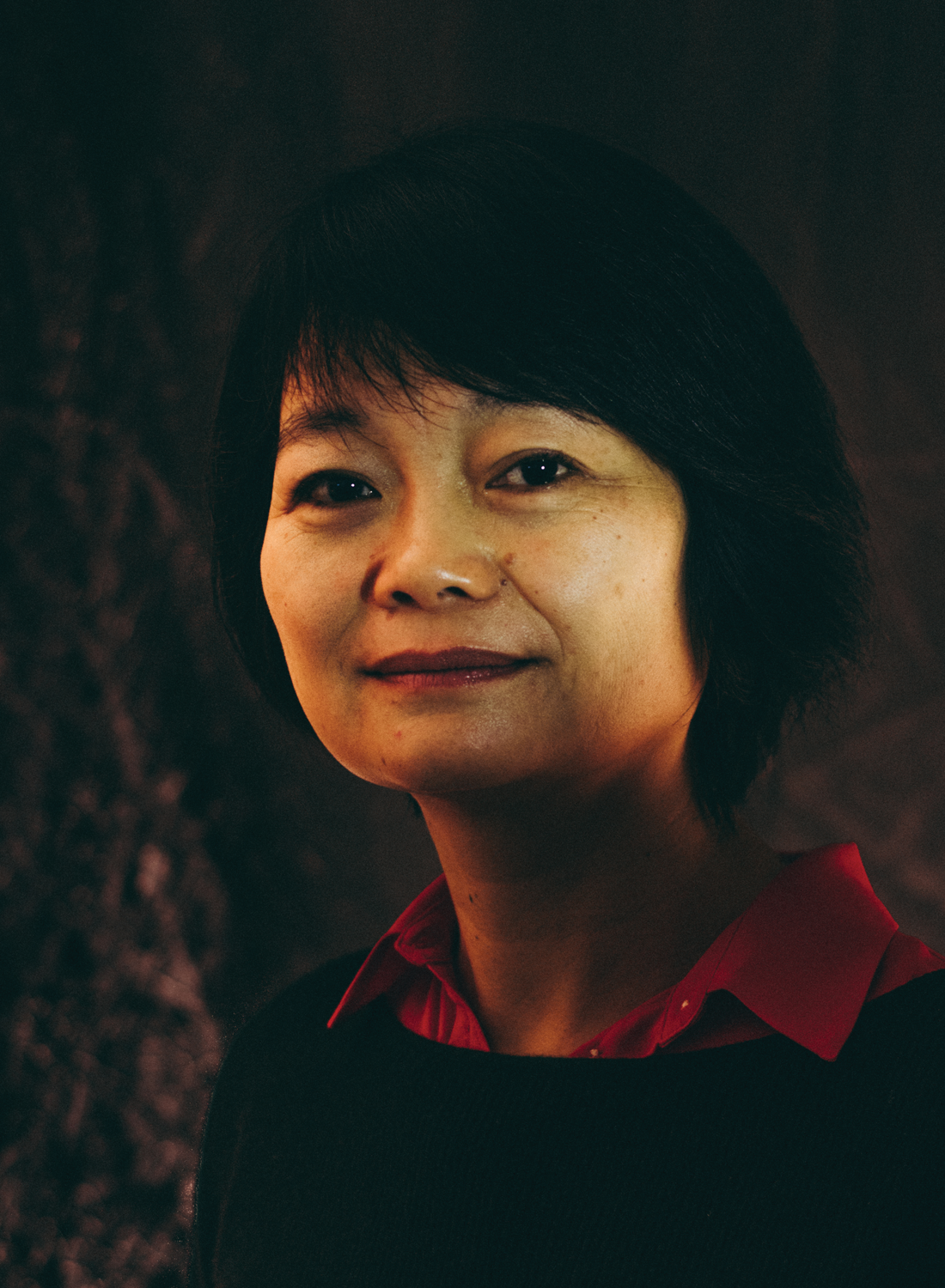 Professor Xiumei Pu bridges feminism and environmental studies through literature
by Nicole Rodriguez (Honors '20)
photograph by Jack Benton ('19)
Growing up in a village in the Sichuan Basin region drained by the Yangtze River in China, Xiumei Pu never imagined that her passion for learning would lead her to teach environmental studies at a small liberal arts college in Salt Lake City, Utah.
"My first environmental education started with the backyard of my paternal grandparents' adobe brick house. Trees, bamboos, flowers, birds, frogs—it was a paradise to me," she says. "My grandmother was a medicine woman, so from her I learned to see the world not merely as a material place, but as a place full of life, spirits, and magic." The natural environment has remained an integral part of Xiumei's thinking and academic pursuits throughout the years.
As a first-generation college student—and the first in her family to travel abroad—the path of academia had a lot of surprising turns for Xiumei. After earning a BA in English from Sichuan Normal University and an MA in American cultural studies from Sichuan University, she came to the United States with the goal of understanding the underlying elements of women's writing. She also wanted to become an expert on Toni Morrison—the first black woman to receive a Nobel Prize in Literature.
Xiumei earned her master's degree in the Institute for Women's, Gender, and Sexuality Studies at Georgia State University, where her research explored nature-inspired spiritual traditions in Chinese-American women's literature. So, while she did not fully become a Toni Morrison expert, she soon became a specialist on the author of TheJoy Luck Club, Amy Tan.
But her curiosity and love for literature meant that her learning experience was far from over. While a PhD candidate in the feminism studies program at the University of Minnesota, Twin Cities, Xiumei's interests extended to environmental literature by women writers of the Chinese diaspora. This topic gave her the opportunity to conduct ethnographic research uncovering what she calls "ecospiritual traditions" in the larger Yangtze River region, including Tibet. Xiumei's feminist and environmental approach to literature, fueled by her early understanding of the natural world, allowed her to put these seemingly discrete disciplines in conversation through her work. Her dissertation is a hybrid of theory, ecocriticism, and a touch of fiction, interweaving diasporic Chinese women's environmental literature with ecofeminism, the concept of Chicana decolonial imaginary, and indigenous environmental thoughts.
Exploring possibilities that emerge from the meeting ground of differences is Xiumei's specialty. In her essay "Turning Weapons into Flowers: Ecospiritual Politics of Bön and Ecowomanism," she examines the synergies between Bön—a nature-based spiritual tradition indigenous to Tibet—and ecowomanism—a social-change perspective rooted in Black women's lived experiences and cultures. Xiumei argues that the ecospiritual sensibility that Bön and ecowomanism share is key for understanding the intricacies of sustainable development.
In the fall of 2016, the environmental studies department at Westminster was looking for someone who could bring a new critical approach to the program: Xiumei's academic background in gender and the environment was the perfect fit. "Learning needs to be interdisciplinary," she says. "The world we are living in is full of wicked ecological, environmental, and social problems that cannot be solved by a given discipline alone."
Xiumei's passion for teaching environmental studies stems from her deep concern for and admiration of the environment. "I know that it is beyond my personal capacity to remedy the damage that humanity has done on the environment," she says. "So, I put a lot of hope in my students—the future environmentalists who care about social and environmental justice."
As a person inhabiting the two intellectual landscapes of the countryside and academia, Xiumei understands the importance of making connections between theory and practice. At Westminster, she teaches courses that are infused with her ecowomanist-feminist and indigenous environmental consciousness. She inspires students to lead lives of consequence and encourages them to examine environmental issues from multicultural and interdisciplinary perspectives. "I care about the natural and social environments," Xiumei says. "I am a very lucky professor who can integrate her passions into the classroom."
---
About the Westminster Review
The Westminster Review is Westminster University's bi-annual alumni magazine that is distributed to alumni and community members. Each issue aims to keep alumni updated on campus current events and highlights the accomplishments of current students, professors, and Westminster alum.
GET THE REVIEW IN PRINT STAY IN TOUCH SUBMIT YOUR STORY IDEA READ MORE WESTMINSTER STORIES