---
Giving Voice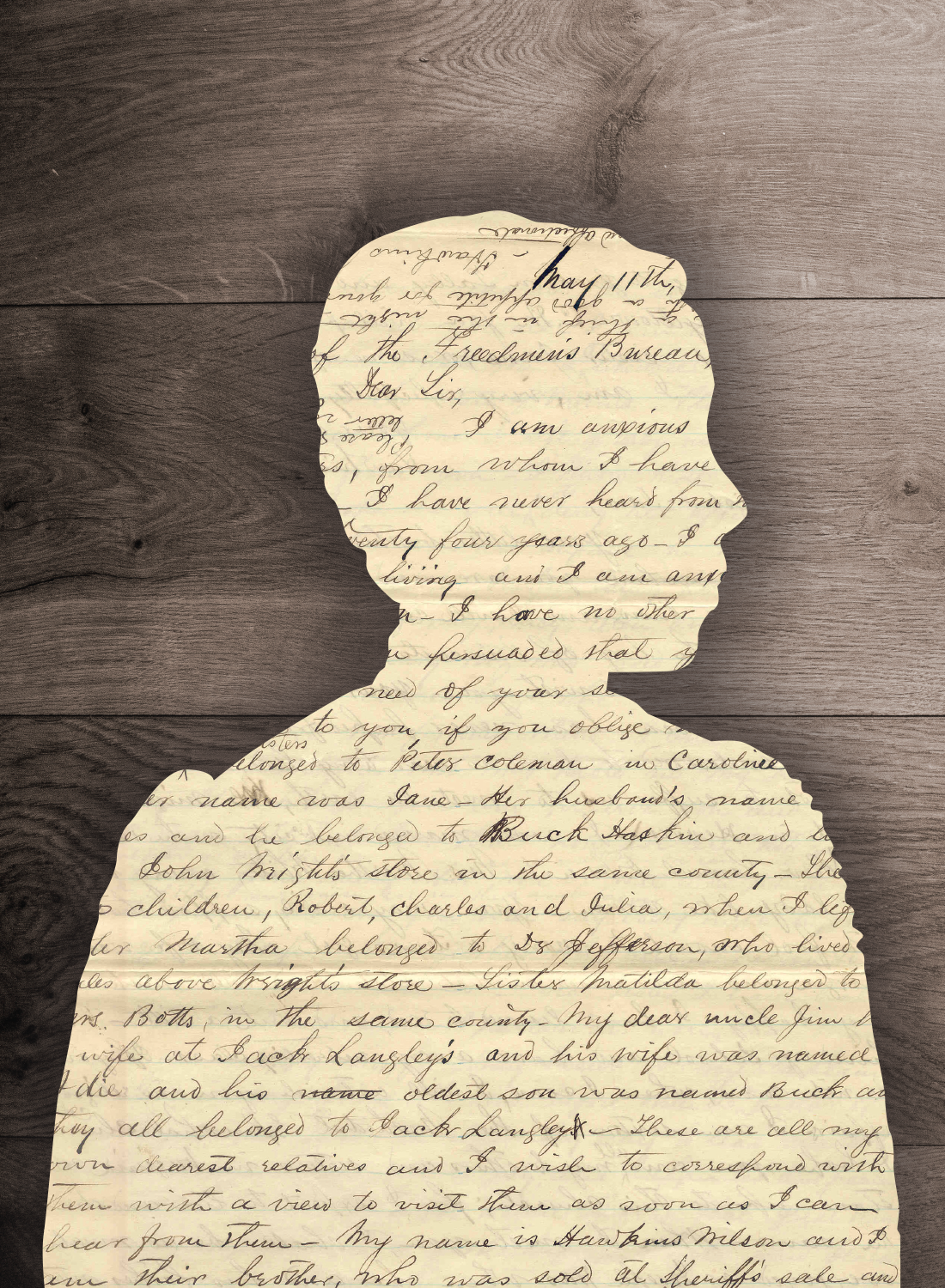 The Writing Center encourages campus members to transcribe the stories of underrepresented Americans
by Liz Dobbins ('21)
documents and photos from the Freedmen's Bureau Records
When professor of English and Writing Center director Dr. Chris LeCluyse introduced Westminster's participation in the Douglass Day Transcribe-a-thon, he had no idea the effect it could have on students. The Writing Center hosted the event in February 2018 as a way to promote digital humanities, but it transformed into a unique volunteer experience that united students all across campus. The Douglass Day Transcribe-a-thon—a national event partnered with the Smithsonian Transcription Center—helps share the voices of people of color throughout history by transcribing documents they wrote and preserving their history. Chris says that the project perfectly aligns with the mission of the Writing Center.
"The work we do in the Writing Center is about empowering people and helping them feel like they have a voice—and that's what these transcription projects are doing," he says. "They are making the voices and experiences of people who were marginalized accessible."
The Writing Center hosted the transcribing event for the second year in a row in February of this year. But this one-day event isn't the only chance Westminster community members have to participate: anyone can volunteer at any time of year. A multitude of documents are waiting to be transcribed at the Smithsonian Transcription Center's website, transcription.si.edu, on a year-round basis. Pieces range from topics like the Freedmen's Bureau to the hidden figures of NASA.
"It's this perfect integration of learning, service, and social justice," Chris says. "It's the grand unified theory of something someone could do to stitch together all of these different interests and purposes and not make education something we do in secret, but something you actually engage in to make a difference in the world."
Connecting education, history, and social justice is a core value of Westminster literary studies major and film studies minor, Kiana Webster ('19). Being a person of color and local Utahn, Kiana prides herself on actively engaging with African-American history. However, a few years ago, she realized she had a major gap in her knowledge: slavery in Utah.
"I am someone who considers myself very aware historically, especially when it comes to the African Diaspora and slavery," Kiana says. "I was struck by how someone like me—who actively tries to engage with these things—could not be aware."
The lack of education she received on black history in Utah—especially being born and raised here—led her to question why. This simple one-word question became the basis for her research around why stories and documents from black people in history have been kept in the dark.
"My research involves both looking at historical documents—written by and about the enslaved, black peoples of Utah—and trying to understand how the public has been undereducated on this subject," she says. "The ultimate goal is to understand the theoretical process of how black records have been under archive and ignored and why people aren't educated on them."
To Kiana, the transcribe-a-thon event does more than connect her with other students: it provides the materials she needs for research. Kiana acquires her artifacts from sites like the Smithsonian's. "Having these documents transcribed is super important to having those discussions," she says.
Chris says that participating in projects like the transcribe-a-thon also allows students to take what they know and are learning at Westminster and bring it into the real world. "All of us at Westminster share the idea that whatever you are learning here should make a difference in the world," he explains. "Participating in a transcription project helps you connect the things you are learning in the classroom to that much bigger world."
Uniting students, giving voice, assisting researchers, fighting social injustice—these are a few things that transcribing does. The Smithsonian Transcription Center provides a plethora of documents that give underrepresented individuals a chance to see, read, and learn their history—and the entire Westminster community has the opportunity to contribute.
"By doing this work, we are saying that these records matter and they are important and we want them to be preserved properly," Kiana says. "We want them to exist for people who do research in the future, people who just want to see actual things that were written by such people, or people who want to hear their voices."
---
About the Westminster Review
The Westminster Review is Westminster University's bi-annual alumni magazine that is distributed to alumni and community members. Each issue aims to keep alumni updated on campus current events and highlights the accomplishments of current students, professors, and Westminster alum.
GET THE REVIEW IN PRINT STAY IN TOUCH SUBMIT YOUR STORY IDEA READ MORE WESTMINSTER STORIES