---
Be the Helper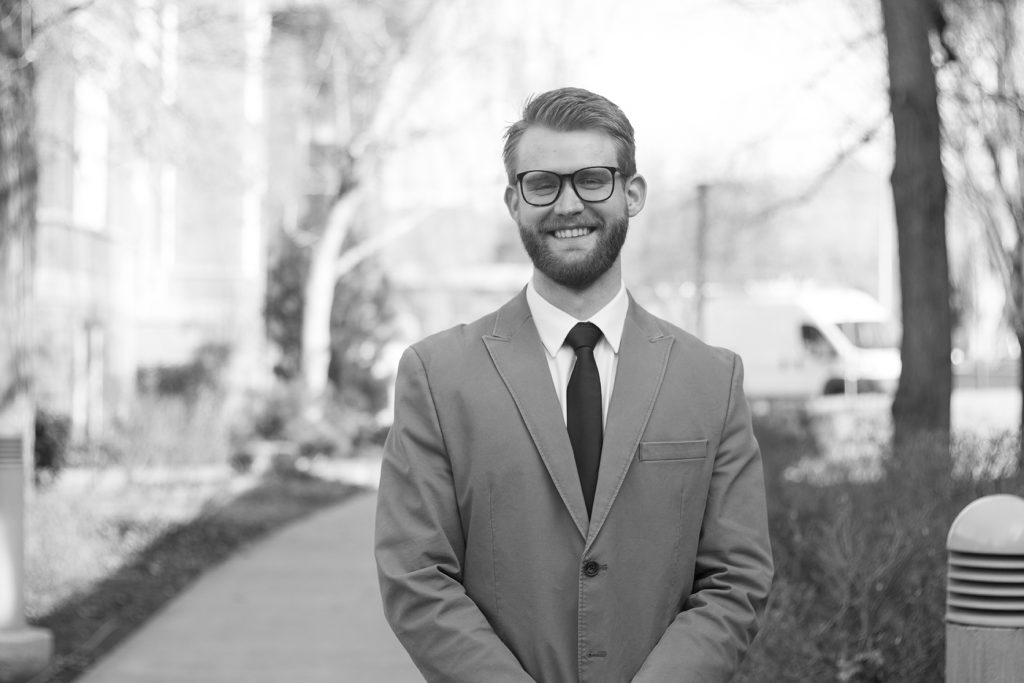 by Aaron Smith (Honors '20), Class of 2020 commencement student speaker
"Always look for the helpers. You will always find people who are helping." This was the advice that Mr. Rogers offered to us as children following the national disaster of September 11. Now, we find ourselves in another catastrophe. Although Mr. Rogers's advice was applicable to us when we were young, we need to adopt a new calling—a new way of interacting with this disaster. I want to alter his idea and challenge every graduate of Westminster to embody it. Do not look for the helper. Be the helper.
What is a helper? A helper is the individual who willingly bears the heaviest burden, alleviates unneeded suffering from the world, and brings order out of chaos. Can you be a helper? The very fact that your heart is still beating is indicator enough that you have the ability and privilege to contribute to the betterment of your community. You have the opportunity to do something that very few people get: the opportunity to make an honest and sincere difference in someone's life.
Graduates, you are knowledgeable about the world. You have received a liberal arts education: an education that liberates and leads to a life worth living. Use your education not just to open doors for yourself, but for others. We are Westminster; we lift up those who have been neglected; we stand for what is right. Each of you have the ability to bring something truly needed into this world, and what a better time to do so than when it is needed most? There has never been a time in our lives where all of us need to manifest everything we can. We need nurses to heal, artists to create, entrepreneurs to rebuild, and the list goes on. Now is the time to rise to the occasion. The world needs us to act as leaders.
Graduation does not define your education. Commencement is merely the final brick in a wall of experiences, wisdom, and knowledge that you have been accumulating over the last four years. Starting right now you already have the virtues necessary to use your education in a just manner.
I'm not going to tell you what to do. However, as a friend to many of you and a classmate to all of you, I do ask you to do something. Never let a crisis passively go by. In other words, allow yourself to be the one who rises to the occasion. Ask yourself, and ask honestly: what can I do to make the world a better place today? Deliver resources to the immunocompromised, assist public health officials, volunteer for your local Medical Reserve Corps, or simply keep your body and mind healthy. Caring for yourself is just as valuable as caring for someone else. I can't tell you what you can contribute. That is for only you to answer and uphold.
It's easy to remain a community when all is right, but our community is being tested. Now is the time to reach out to your past and current roommates, classmates, professors, alumni, staff, and faculty. Now is the time that we ensure all in our community are cared for. Now is the time that no Griffin should feel alone or isolated. You never know how the simplest gesture can radically change someone's experience. We all can and must inspire change.
Find something that gives you a reason to get out of bed. Struggle with all of your soul on behalf of the good. Use your education in a just way so that you can be the individual others look to for comfort.
Class of 2020, our community, country, and world need you to step up to the challenge. Live a life of intention starting now. Do not let this crisis go by without contributing to the betterment of your fellow person. Do not look for the helper. Be the helper.
---
About the Westminster Review
The Westminster Review is Westminster University's bi-annual alumni magazine that is distributed to alumni and community members. Each issue aims to keep alumni updated on campus current events and highlights the accomplishments of current students, professors, and Westminster alum.
GET THE REVIEW IN PRINT STAY IN TOUCH SUBMIT YOUR STORY IDEA READ MORE WESTMINSTER STORIES