---
Pets of Westminster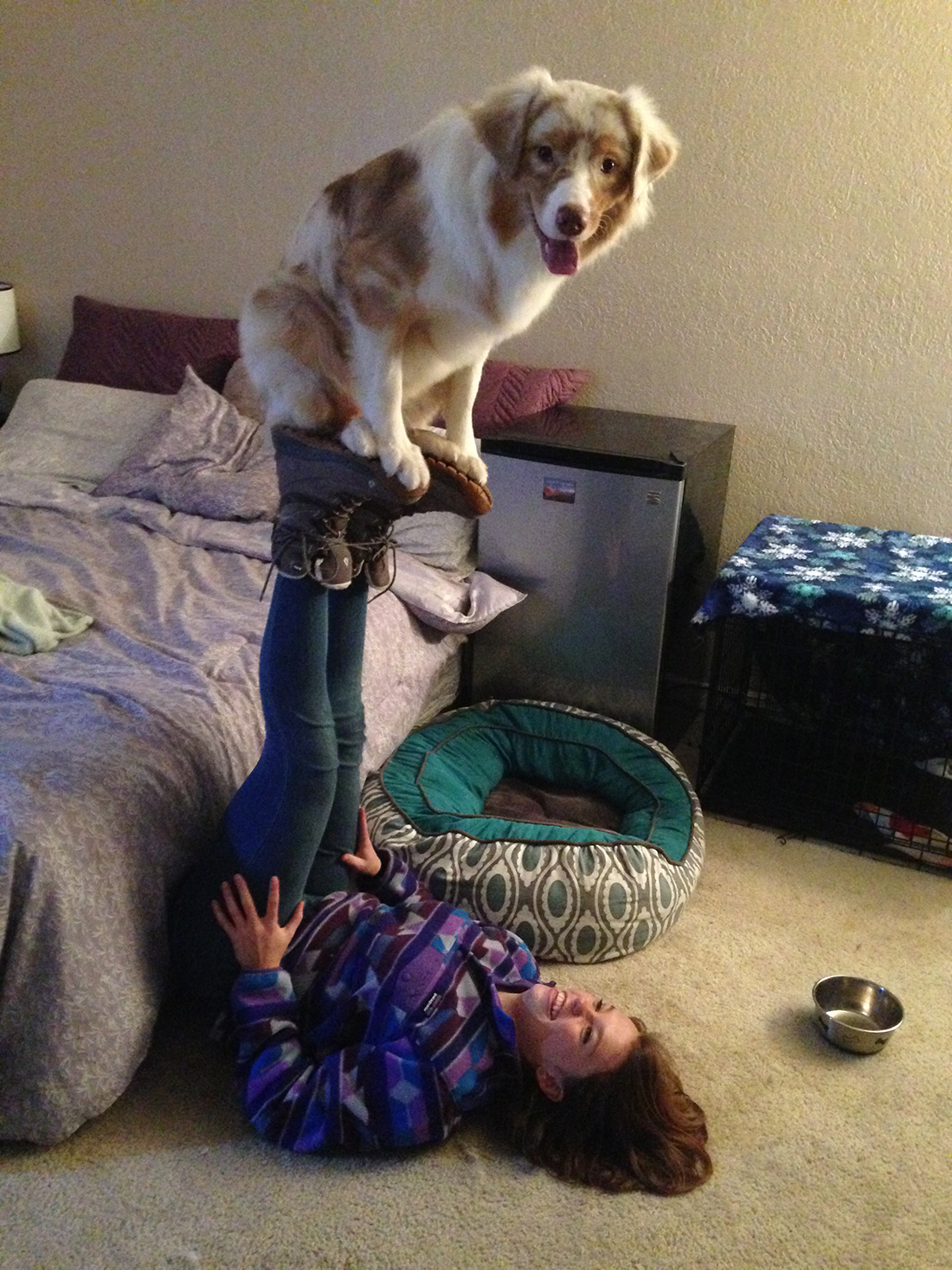 Getting to Know Our Campus One Pet Photo at a Time
In the spring of 2016, the Review team hosted a Westminster Pets photo contest on social media that invited Westminster community members to post photos of their pets with the hashtags #westminsterpets and #westminsterslc. The acrobatic pup, Mavie, and her human companion, Tiana Cerciello, won with a total of 345 Facebook likes. Meet Mavie:
Age: 3
Breed: Australian shepherd
Acrodog
"The trick in the photo is called a foot stall. First, I had to teach her balance by getting her to stand on all kinds of small objects around the house (trash cans turned upside down, soup cans, etc.) using treats as bait. Next, I had to make her comfortable with heights by teaching her to jump up on tall objects (mini-fridge, desk chair, bigger upside-down trash can, etc.) using treats again. Then, I put the two together by having friends lure her on to my upside-down feet with treats. It took a few weeks, several bags of treats, and a lot of 'atta girls;' but it is by far the coolest trick I have taught her." —Tiana Circiello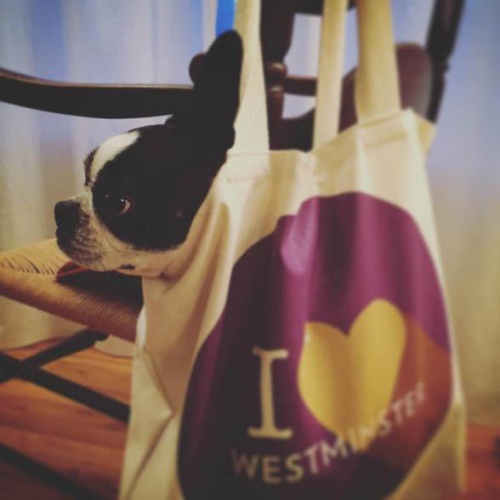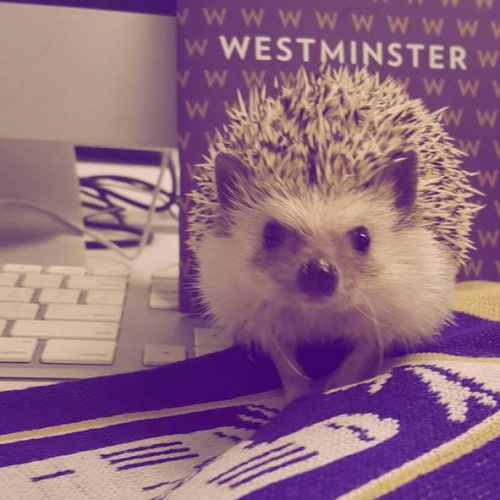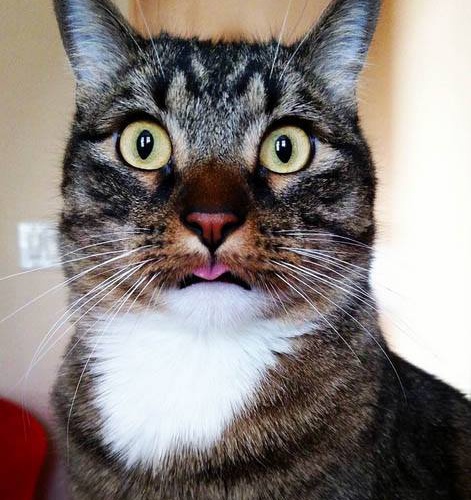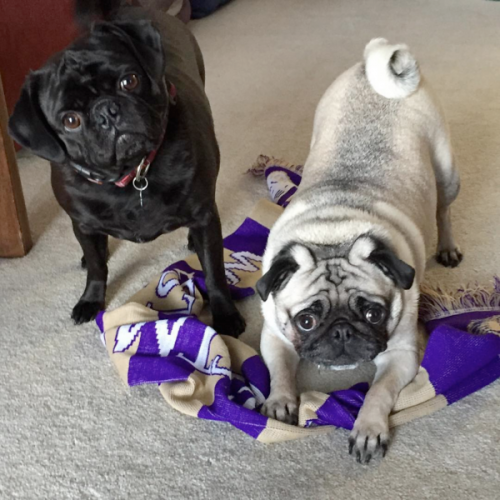 Photos from: @jksnow3, @angiemerkley, @sew.crafty, @meaganr1016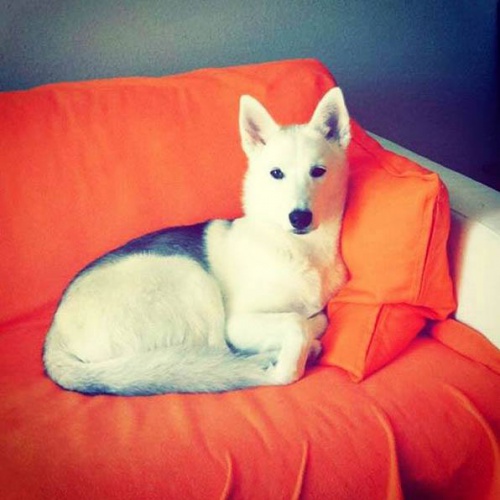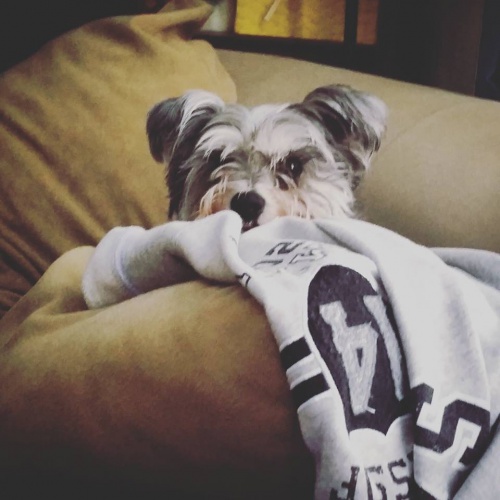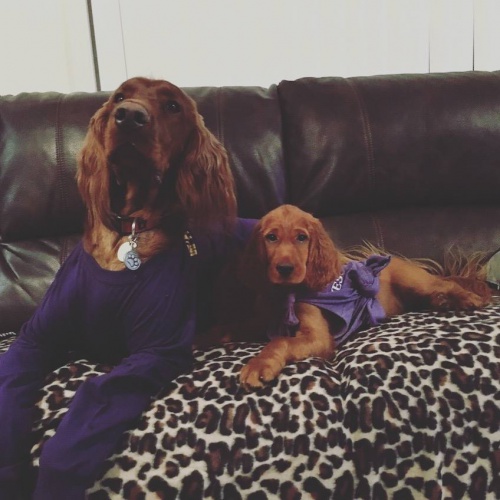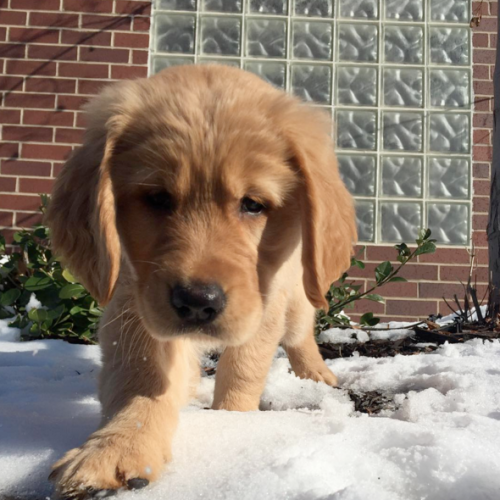 Photos from: @macrocco, @little_nutmeg, @kenlo97, @j_chasee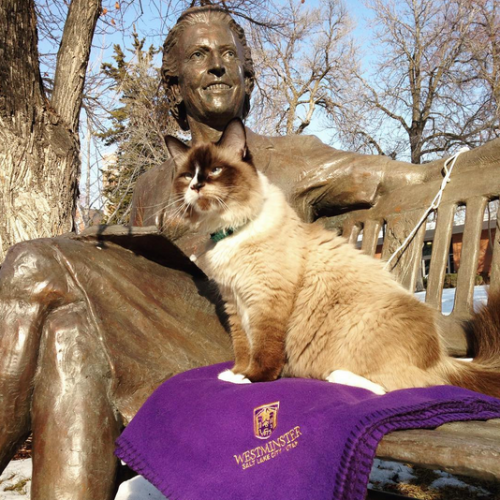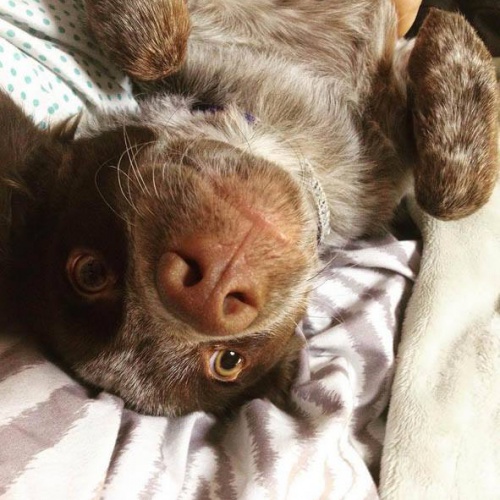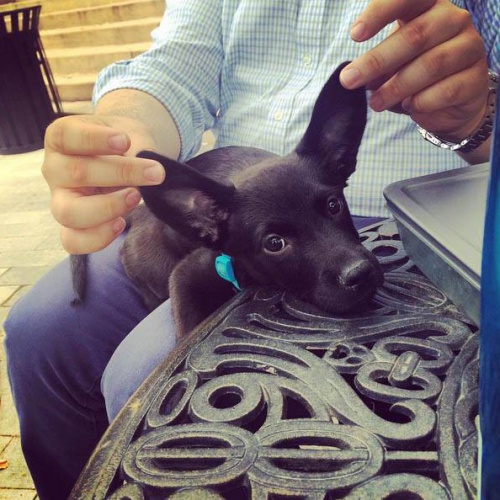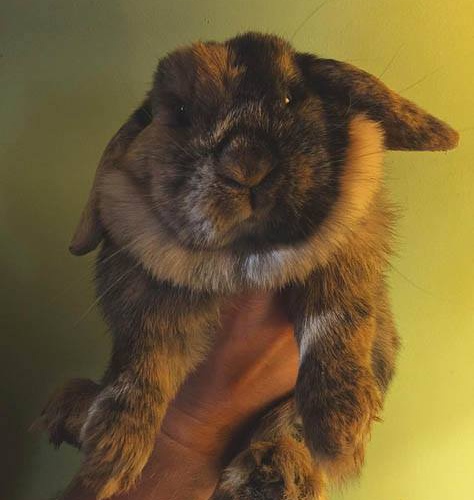 Photos from: @erokelley, @baileythebritt, @abkmck94, @_mskiim00
---
About the Westminster Review
The Westminster Review is Westminster University's bi-annual alumni magazine that is distributed to alumni and community members. Each issue aims to keep alumni updated on campus current events and highlights the accomplishments of current students, professors, and Westminster alum.
GET THE REVIEW IN PRINT STAY IN TOUCH SUBMIT YOUR STORY IDEA READ MORE WESTMINSTER STORIES