---
Ambassadors of the College
Ambassadors of the College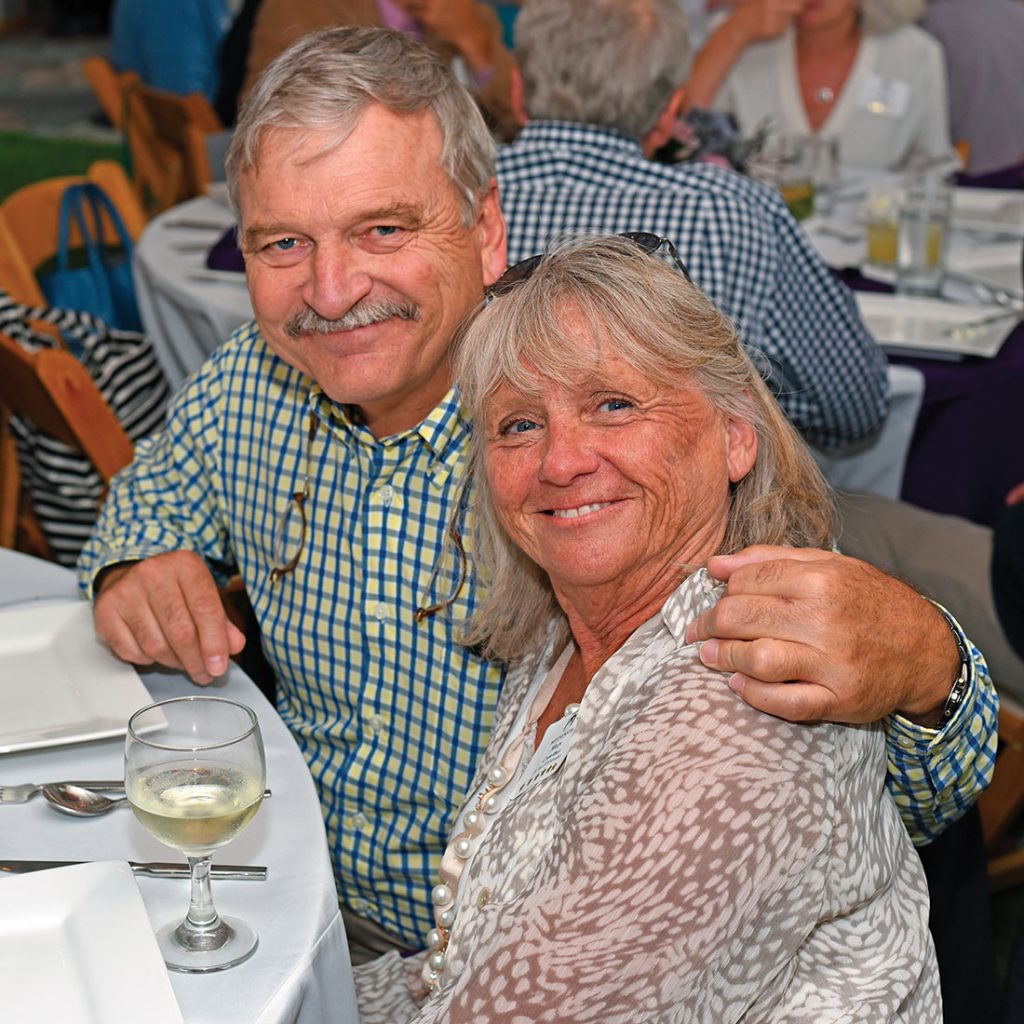 Curt and Mary Crowther impact the lives of students
by Kayla Smith ('07)
If you have been a member of the Westminster community in the past 18 years, there is a good chance you have met a member of the Crowther family. "They are a great family—a Westminster family," says former president Steve Morgan.
The Crowther family's involvement began in 2000, when Curt Crowther joined the Westminster Foundation Board after years of urging from friends. "I quickly realized the 'gem' along 13th East I had been missing." From that moment on, Curt and his wife, Mary, became part of the Westminster family. By 2003, Curt had become a trustee of the college.
Curt was drawn to Westminster because it reminded him of the junior college he attended. "Both schools were a place where everyone knew your name, where you could make a difference—a place that embraced second chances and put students first," Curt explains. "I made many lifelong friends at my junior college and the same at Westminster."
When asked about these close Westminster friends, Curt's only response is "Whoo-hoo!"
"Mary and Curt embody everything that Westminster is," says longtime friend and Westminster staff member Judy Fang. "They are warm and welcoming and make everyone feel right at home." Curt and Mary are so much a part of the fabric of Westminster that they were named honorary alumni in 2014, joining their children, Mark (MBA '05) and Sarah (MBA '05), as official members of the alumni community.
Curt spent his career with Serta of Salt Lake starting in 1974. By 1985 Curt had purchased the company, and today Serta is the number-one mattress brand in America. His 33 years of experience running a manufacturing company provided Curt with valuable insight that he applied in his role as trustee. He has also provided immense support to Westminster by donating many mattresses to the college.
The Crowthers support many things in our community in a variety of ways: from funding scholarships and new campus buildings, to planning events and procuring exciting auction items, to the charity band—The Disgusting Brothers—that Curt formed with friends 39 years ago to raise funds for local Salt Lake charities.
Of all the impactful work Curt has done at Westminster over the years, he is most proud of recruiting students to Westminster. "I consider myself an ambassador of the college," Curt says. "When I introduce a student to Westminster, I know I'm helping change a life."
---
About the Westminster Review
The Westminster Review is Westminster University's bi-annual alumni magazine that is distributed to alumni and community members. Each issue aims to keep alumni updated on campus current events and highlights the accomplishments of current students, professors, and Westminster alum.
GET THE REVIEW IN PRINT STAY IN TOUCH SUBMIT YOUR STORY IDEA READ MORE WESTMINSTER STORIES