---
The Parent Perspective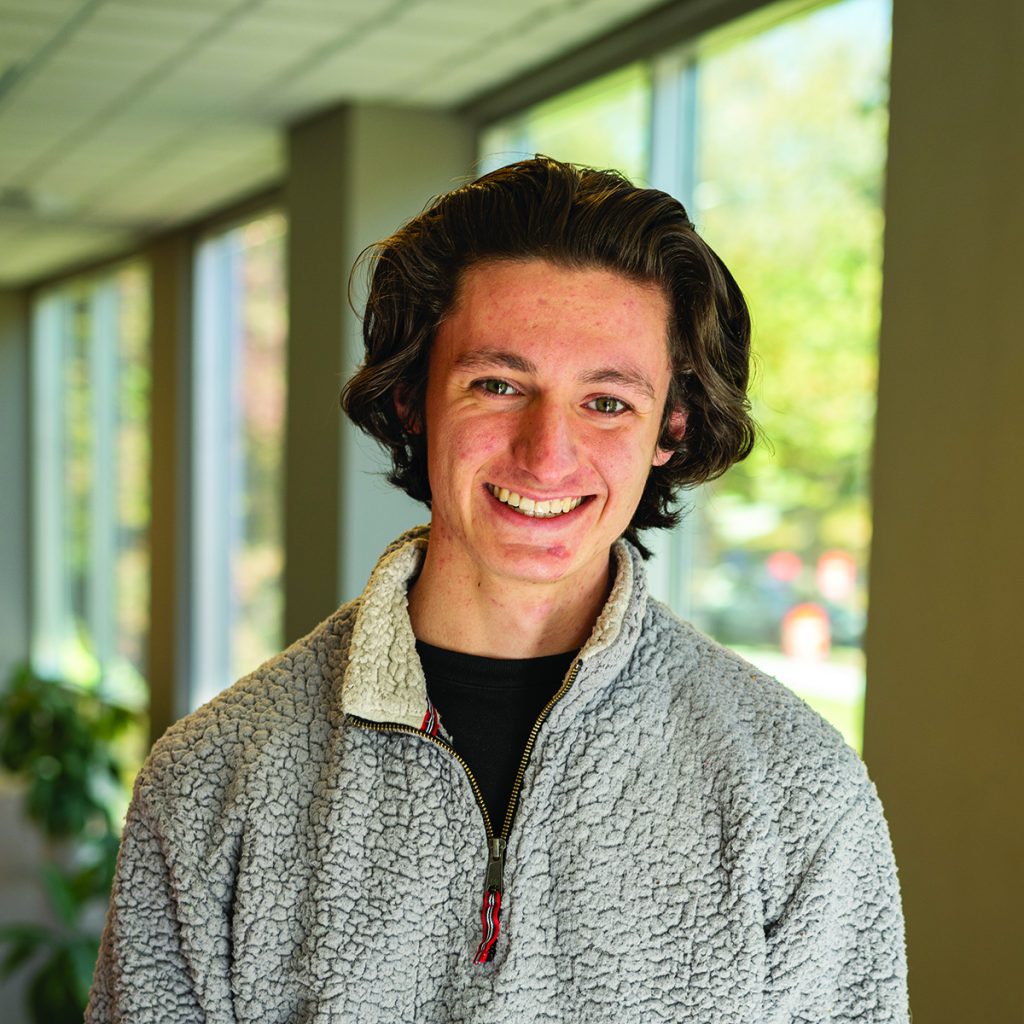 Who benefits from scholarships as much as students? Their families
by Johanna Droubay
For students with financial need, a scholarship can be life-changing. For their families, it can be just as meaningful—if not more so.
"A grandmother came into my office in tears," says Joshua Montavon, director of financial aid. "She just couldn't believe her granddaughter would be able to attend Westminster. She was the first person in their family who would be able to go to college." This was not the first family member of a Westminster student to contact him out of gratitude. Last fall, Josh received an unexpected call from Robyn Mosher, the mother of Ian Surat Mosher ('22), who had just begun his sophomore year. Robyn told Josh that there was no way her son would have been able to attend Westminster without the financial aid he had received. She asked Josh to whom she should address a thank-you note. She wanted to thank the donor who had given in support of her son's education.
But Ian's scholarship wasn't funded by a single donor; he receives institutional aid, which means he is supported by the many donors who have made gifts of all sizes to Westminster Fund scholarships.
"I'd like them to know that I totally, totally appreciate that they have worked hard and might've struggled as much as we did," Robyn says. "Choosing to give their hard-earned money to education is such a noble act. I really appreciate their sacrifice, and I hope to pay it forward someday by doing the same thing."
Throughout her son's childhood, Robyn worked two jobs to make ends meet. "I worked a full-time day job at the hospital, plus nights and weekends as a freelance medical editor. I did this through my two pregnancies, when my children were infants, and through their school years. We've always been somewhat financially stressed," Robyn says. "We never had the resources to save for college."
Ian's dad, Chuck Surat, is also thankful. After losing his engineering job, Chuck made a mid-life career change and went back to college in his 50s to become a geriatric nurse. He found his calling, but he incurred student debt of his own along the way.
"Ian wouldn't have been able to do this without the help of scholarship donors," Chuck says. "It is a life-changing experience."
Ian is responsible for one-third of his remaining tuition and room-and-board balance after scholarships. "This is 100 percent the place that I want to be and that suits me best in this whole world," Ian says. "I can't even express how grateful I am."
"Ian's scholarships have made his dream possible," Robyn says, "and our dream for him."
Visit westminsteru.edu/giving to make a gift that will help families afford a Westminster education.
---
About the Westminster Review
The Westminster Review is Westminster University's bi-annual alumni magazine that is distributed to alumni and community members. Each issue aims to keep alumni updated on campus current events and highlights the accomplishments of current students, professors, and Westminster alum.
GET THE REVIEW IN PRINT STAY IN TOUCH SUBMIT YOUR STORY IDEA READ MORE WESTMINSTER STORIES