---
Good Works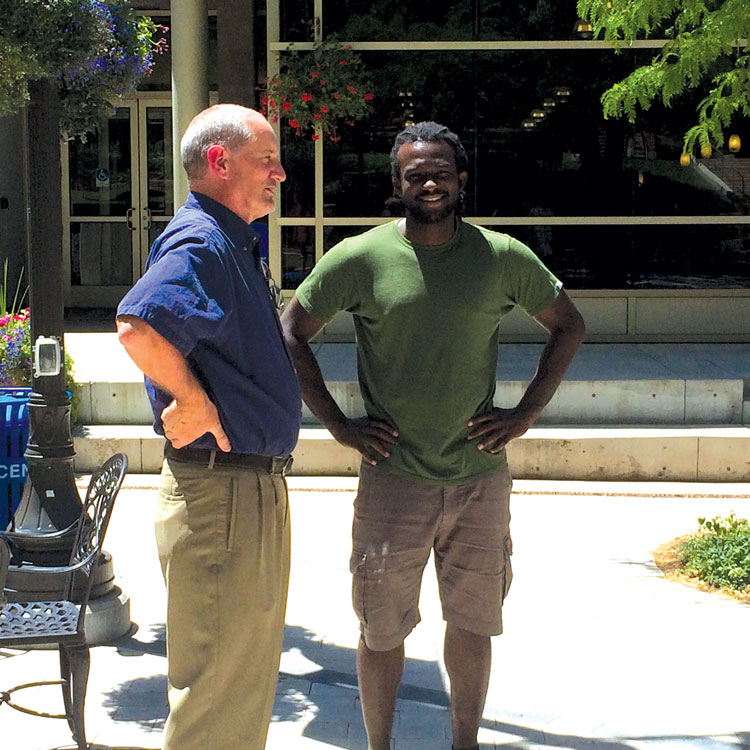 A Human Experience
Westminster Creates Sustainable Change Through Educating South Salt Lake's Refugee Community
by Joanna Pham ('13)
For students at Westminster, civic engagement is not an unfamiliar turf. Starting from day one—during their First-Year Student Orientation—Griffins are immersed in community engagement throughout their college education. With guidance from the Center for Civic Engagement, students learn how they can best serve their community in all types of projects that range from cleaning impoverished neighborhoods, clinic work, animal care, and, most notably refugee work.
In the state of Utah, South Salt Lake has the highest concentration of refugees who come from many different circumstances throughout the world. As the number of refugees in South Salt Lake continues to grow, Julie Tille, director of civic engagement, and other members of the Westminster community work to ensure that the campus is providing enough support for refugees and their youth.
It was during the 2012–2013 academic year that a small but very important conversation took place on the Westminster campus. "We asked ourselves how our institution could best impact our local community and offer significant learning experiences for our students, while incorporating best practices in civic engagement at entry level," explains Julie.
With these questions in mind, she and other members of Westminster knew it was time to refocus their efforts: to go deeper and create meaningful change in refugee work. In a joint effort, the Westminster community worked together to build this meaningful change. Throughout that academic year, the Office of Advancement gathered donations; collaborations from President Brian and other college leaders, faculty, staff, and students ensued; and the Promise Partnership with South Salt Lake was created. With the Promise Partnership, Westminster students and community members work with the refugee population to address one pivotal goal: education.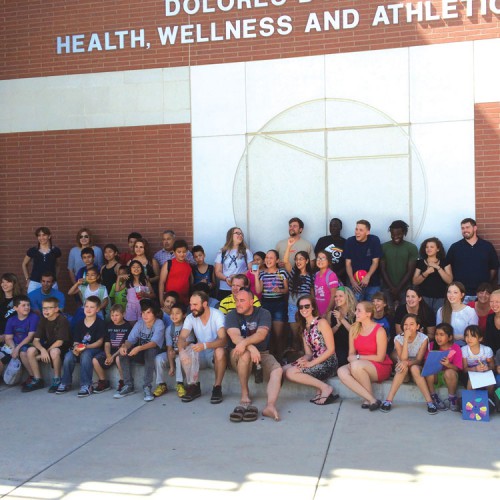 Volunteer opportunities with Promise South Salt Lake are ongoing and always educational. Students give their time and resources to projects that include chaperoning field trips, facilitating recreational activities, and running clubs. Most importantly, students successfully lead projects that involve tutoring and mentoring refugee youth.
With financial support from Westminster's hardworking advancement team, the Center for Civic Engagement can provide one or two students—who will eventually become Promise point people—with full funding and leadership mentoring for their work with South Salt Lake. In their role of leadership, the point people then are responsible for recruiting 15–20 more student volunteers.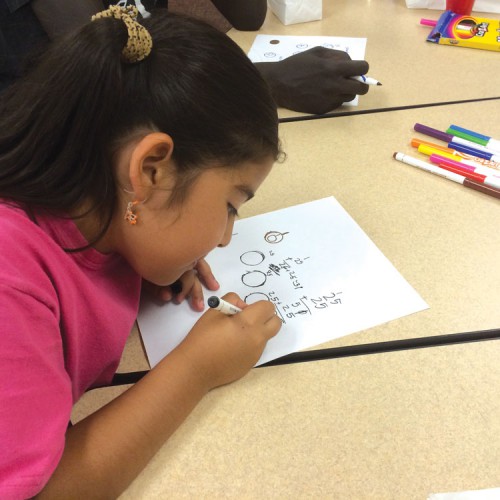 Together, students work (on and off campus) with refugees and youth as mentors and tutors in reading, writing, general homework, and ESL programs. In these projects, students—refugee or not—are learning together. Students participate in the growth of these projects as they become more successful.
Projects such as Athletics Day, WeCan Club, Mentoring for Moo, "Write Here," and Helping Hands Day have gathered 5,221 total hours served by Westminster students, reaching 1,033 South Salt Lake residents. According to Julie, this meaningful, sustainable change comes from being deeply connected—from an amazing human experience.
---
About the Westminster Review
The Westminster Review is Westminster University's bi-annual alumni magazine that is distributed to alumni and community members. Each issue aims to keep alumni updated on campus current events and highlights the accomplishments of current students, professors, and Westminster alum.
GET THE REVIEW IN PRINT STAY IN TOUCH SUBMIT YOUR STORY IDEA READ MORE WESTMINSTER STORIES