---
Board Talk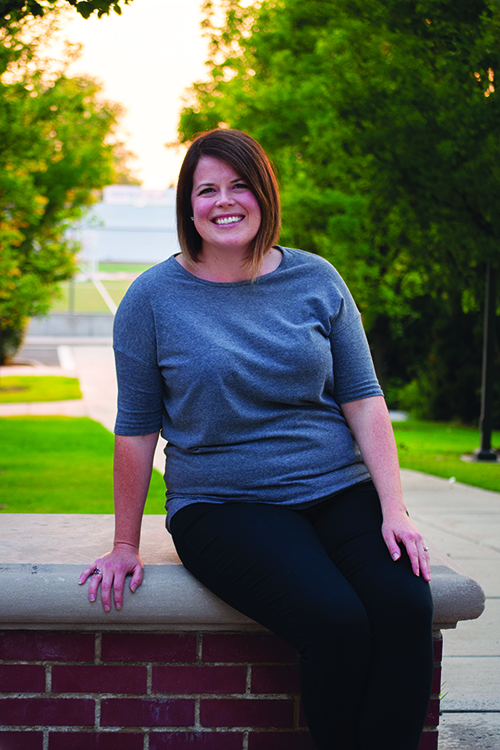 by Autumn Thatcher (MSC '15)
Around eight years ago, Jessica (McKelvie) Lohse ('09) wasn't so sure about joining a board. She didn't exactly check the boxes she thought qualified someone to be on one: fuddy duddy, retired, wealthy. But she was curious. Did she really have to check those boxes to participate on a board? "Those stigmas surrounding being a part of a board are not true," Jessica says, "especially for Westminster."
A chemistry major, Jessica remained connected to Westminster after graduating through alumni networking opportunities. She was soon ready to expand her engagement with the college, but she wasn't quite comfortable with being on a board. "My introduction to the board was through some ad-hoc subcommittee groups," Jessica explains. "It was a little more approachable for me because it was a younger group, and I had just graduated."
A board is a group of volunteers who supervise the activity of an organization. Typically, boards are tied to nonprofit organizations, like Westminster College. Often, boards comprise working professionals from varying areas of expertise who weigh in on decisions and help move organizations closer toward accomplishing set goals. Jessica says that why someone might choose to participate on a board is different for everyone. "Some people get involved for the base networking. If you're looking for a job opportunity or a career change, having that commonality can make a difference," she explains. "For me, it's so much bigger than that. It's that Westminster is such a unique place and community that staying connected with that community is so valuable for lifelong friendships, learning opportunities, and giving back."
Jessica encourages those curious about being a part of a board to reach out to the organization. "Talk with current board members," she says. "Most board members are totally down to earth. They're not pretentious. They're usually willing to tell you what their experience has been like. You can learn a lot from existing board members about what their experience is." And she would know. Jessica is now the chair of the Westminster Alumni Board. She's still not retired and doesn't consider herself to be fuddy duddy. "The work is incredibly fulfilling. The connections and the friendships and the people that you meet also make it worth it," she says.
She hopes that more young professionals will see themselves as eligible to participate on a board because it can be a very rewarding experience—and checked boxes are not usually required. "Every single individual brings an experience, and that adds value to that group. You don't have to have an amazing, established 25-year career or be this impressive CEO to have inputs," Jessica says. "Don't undervalue the contribution that you can make. At the end of the day, every single board member is also a human—you already have common ground with all of those individuals."
---
About the Westminster Review
The Westminster Review is Westminster University's bi-annual alumni magazine that is distributed to alumni and community members. Each issue aims to keep alumni updated on campus current events and highlights the accomplishments of current students, professors, and Westminster alum.
GET THE REVIEW IN PRINT STAY IN TOUCH SUBMIT YOUR STORY IDEA READ MORE WESTMINSTER STORIES